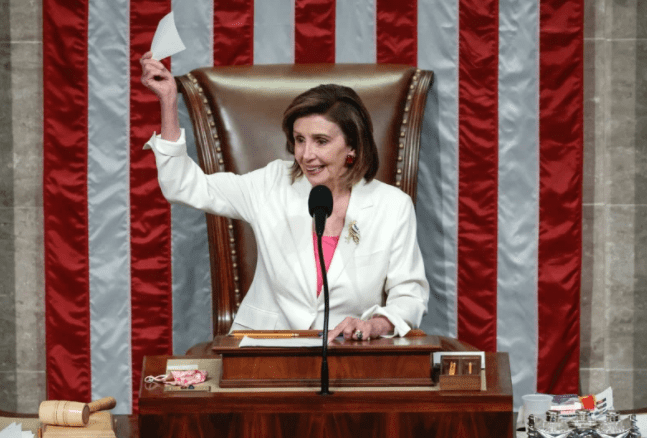 Ten months since his inauguration, President Biden and fellow Democrats have cause to cheer after winning a hard-fought victory in the House as the Build Back Better Bill was passed. The overnight delay was caused by Kevin McCarthy, the House Minority Leader's marathon speech.
The Build Back Better Bill went through 220-213 and later chants of 'Nancy' were heard from the Democrats. The legislation is still up against opposition in the delicately balanced Senate. It remains unclear if moderate Democrats Kyrsten Sinema and Joe Manchin will go along with several provisions that were included by the House. The Build Back Better Bill is yet to cross its biggest hurdle.
President Biden said that Build Back Better, once it gets through, will reduce the deficit over a period of time, and is a fiscally responsible piece of legislation. It will be remunerated by the wealthy Americans and big corporations paying their correct share of taxes.
Build Back Better Bill Will Not Be A Burden On Those Earning Below $400,000
President Biden assured that the Build Back Better Bill will not tax people earning below $400,000. Independent experts and leading economists have unanimously agreed the Build Back Better Bill doesn't add to inflation. It will instead boost the nation's economic capacity and bring down expenses for millions.
Nancy Pelosi was also extremely positive about the Bill. She called it historic and monumental and said that this transformative bill would be bigger than previous attempts.
McCarthy made a high-pitched attack on the Democrats and Nancy Pelosi. The cost estimate for the Build Back Better Bill was released by the non-partisan CBO, the Congressional Budget Office.
While the CBO said that there would be an increase in the deficit by another $367B over a decade, it did not include increased revenue generation due to increased enforcement by the IRS which is expected to generate an additional $207B.