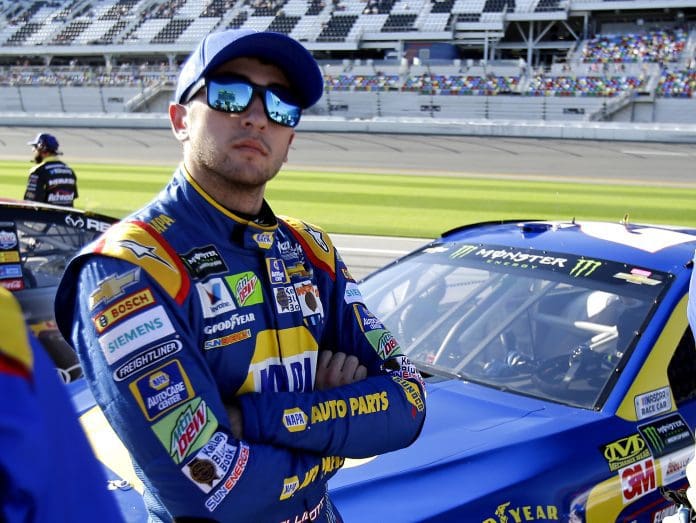 Even though Chase Elliott, a hometown favorite, never led a lap at Pocono Raceway on Sunday night, the siren at the pool hall in Dawsonville, Georgia, that goes out whenever he wins a race, did actually sound.
The Dawsonville Pool Room tweeted, "Winner, winner Joe Gibbs Racing are cheats!"
Denny Hamlin of Joe Gibbs Racing and teammate Kyle Busch were both disqualified when their Toyotas failed inspections, which was an unusual move for a NASCAR Cup Series contest. Chase Elliott surged ahead of the field from the third position, earning Hendrick Motorsports' driver his fourth victory of the year. Chase Elliott did not once take the lead in the No. 9 Chevrolet, and NASCAR also looked over his vehicle.
Chase Elliott Was Awarded First Place 
At Pocono, Hamlin lost his third victory of the year and his seventh victory overall, a record. Busch led the most laps in the race, 63.
On April 17, 1960, Emanuel Zervakis' win at Wilson Speedway in North Carolina was overturned due to an excessive fuel tank, according to NASCAR, which said that was the last occasion the organization disqualified an apparent winner.
The fines are appealable, and NASCAR's research & design facility in North Carolina received both Toyotas for additional inspection. Since the wrap was not taken off the vehicles until after the race, according to NASCAR, the violations were missed during the pre-race inspection. The front fascia, which is effectively the nose cone, was in question, according to Moran, who added that any final decisions "should be worked out by next week."
With the advent of a new automobile this season, according to Moran, the inspection "rules have tightened considerably." The most recent NASCAR model is essentially a kit vehicle. Teams receive identical components from several vendors and are given comprehensive instructions on how to assemble them. What had been a successful day for JGR was ruined by the mistakes.