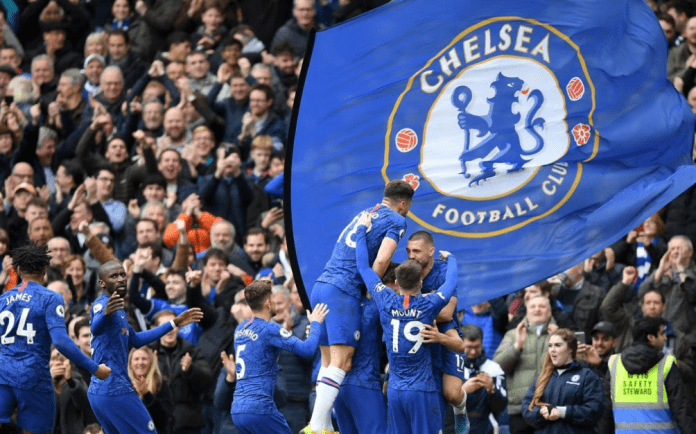 As Chelsea pushes its transfer cost to a close record of £300million for this summer, they finally set up to seek several big names, by the start of this season of the English Premier League. As Chelsea has had talks with Barcelona regarding potential signings such as Pierre-Emerick Aubameyang amongst many more, immediately, after trying to hijack fellow rival Manchester United's attempt to acquire Frenkie de Jong, the Dutch midfielder, for a starting bid of £63Mn.
Multiple Ongoing Bids From Chelsea 
Side by side Chelsea is seen gunning to get Wesley Fofana, although, currently they are not meeting Leicester City's estimated valuation of the center-back, which stands at about £80Mn. Despite Leicester being determined to retain Fofana, Chelsea is hopeful to compromise and reach the French 21-year-old who is keen on joining them despite putting his signature on a new March contract for 5 years. 
Sources also show confidence in saying that The Blues are close to acquiring Marc Cucurella for an amount close to £52.5million, while Brington continues to claim there has been no final agreement. Cucurella is no longer training with the team's first squad, as he has headed over the transfer request, right ahead of Brighton's away game on Sunday against Manchester United. 
Chelsea has already signed City's Raheem Sterling for £47.5Mn, Napoli's Kalidou Koulibaly for £34Mn, and Aston Villa's Carney Chukwuemeka for £20Mn which the team made public on Thursday. The new regime led by Todd Boehly is prepared to commit close to a sum of £300million in transfer fees for this summer. 
The Blues are trying to exploit this by making enquires about Aubamayang, and De Jong while Boehly has already raised the possibility of swap deals. Following Chelsea's 4-0 thrashing to Arsenal on their pre-season tour to the United States, Tuchel declared they could not compete with the top two as they were in urgent need of quality players.