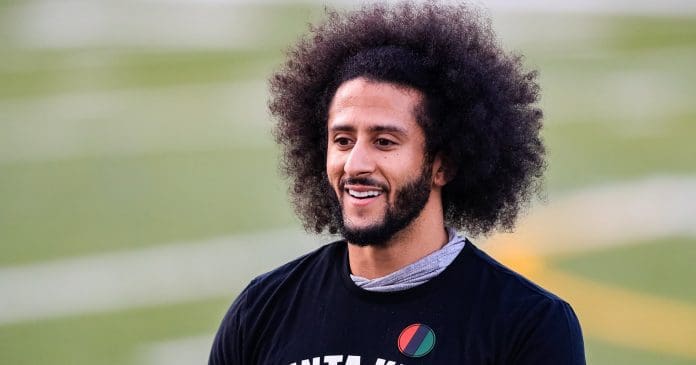 In a touching Instagram post on Sunday, Colin Kaepernick and his longtime partner Nessa Diab announced the birth of their first child together.
Female rights activist and former Girl Code star Diab, who hosts Hot 97, first became romantically associated with Kaepernick in 2015. According to TMZ, the couple made their relationship public on Valentine's Day 2016 when they attended a charity event together.
Nessa Diab And Colin Kaepernick Announce The Birth Of Their Baby
On Sunday, Diab wrote on Instagram about how her life has already changed since becoming a mother. She wrote, "My interactions and experiences with life have already changed." And our adorable little kid, who has taught me to love in ways I never knew, has made the world a lot greater place in my eyes. Kaepernick, a former quarterback for the San Francisco 49ers, started his on-field demonstrations against police brutality in 2016 by sitting down during the playing of the national anthem before a game.
Even though it infuriated the league, team owners, supporters, and then-president Donald Trump, Colin Kaepernick persisted in kneeling. Kaepernick has suffered significant career consequences as a result of his actions; he has not played professionally since 2017 when public fury over his nonviolent demonstrations peaked.
In the past, Diab has been vocal about the NFL's treatment of Colin Kaepernick, calling out Commissioner Roger Goodell for suspending the quarterback for peacefully protesting while also admitting the league's bigotry toward Black players. The pair also started to Know Your Rights Camp, a Black and Brown community advocacy group that also assists the families of victims of police violence in receiving a free independent autopsy.