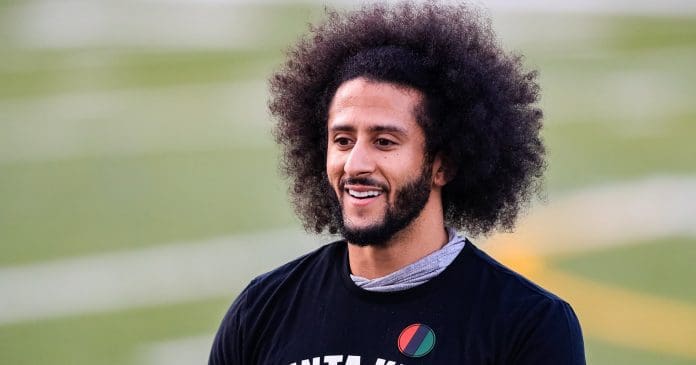 Since taking a knee to protest racial injustice during the 2016 season, Colin Kaepernick hasn't played a single snap in the NFL. Despite his relative success, he has not been invited to work out by any of the 32 teams in that time.
Colin Kaepernick Successfully Completed His Workout For The Raiders
The Raiders will change that this week when they host the famed dual-threat QB for his first workout since his suspension. Kaepernick, 34, returns to his alma mater, the University of Nevada, Reno, to demonstrate that he still has top-tier football left in him. Colin Kaepernick previously stated that he would embrace a backup position in the NFL, and it looks like he has found a team ready to do so.
The Raiders, who acquired Jarrett Stidham from the New England Patriots this summer, are on the lookout for an excellent backup quarterback in case Derek Carr suffers an injury. For the former San Francisco 49ers' second-round selection, this exercise has been a long time coming. Since the 2016 season, Colin Kaepernick has been waiting for a club to give him a chance, a season in which he concedes he was a positive contribution.
During that interview, he nearly pleaded for a chance to show the world that, even after five years on the bench, he can still contribute to an NFL team. Regardless, the Raiders appear to be interested in bringing in a veteran. Although a workout does not ensure that the Raiders would sign Kaepernick, it is a significant step forward in his quest to return to the NFL.