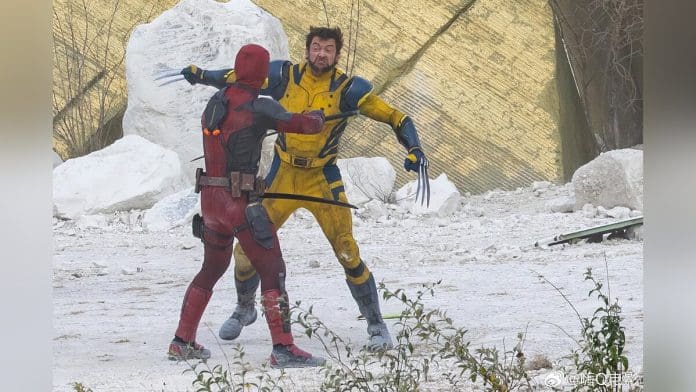 Ryan Reynolds first shared a snap from their upcoming movie Deadpool 3 with Hugh Jackman. He is coming back with Wolverine Returns. Two major characters in a movie caused a little whirlwind in the industry. Since Ryan Reynolds released the first teaser of him and High Jackman preparing for their new movie together, fans have gone crazy.
Two favorites were making a movie for them. Marvel fans got the first sneak peek from the newest movie. Thus it caused more excitement and anxiety among the fans. They now cannot keep their calm to wait for the movie patiently.
Stranger Things Director Is Directing The Deadpool 3
Hugh Jackman has been portraying the Wolverine from 2000 to 2017. His last one was in 2017, Logan. Now Deadpool 3 can work with High Jackman and Ryan Reynolds together. Ryan Reynolds shared a photo of the two from the set—his usual costume and Hugh Jackman in a black and yellow costume with perhaps claws.
Shawn Levy is directing the new Deadpool. Jennifer Garner is likely to make a return to Marvel. Ryan Reynolds has done some scriptwriting for Deadpool and many other talented writers in the Hollywood industry. They have also encouraged and inspired many newcomers to join the script. And they all have successfully kept the plot of Deadpool 3 under wrap.
Deadpool 3 is coming in May 2024. Thus a long time to wait patiently. The official trailer has yet to come out. Hugh Jackman's look has yet to be revealed by the official franchise. Shawn Levy and Ryan Reynolds are producing Deadpool 3. The release date may vary as ongoing writers strike.