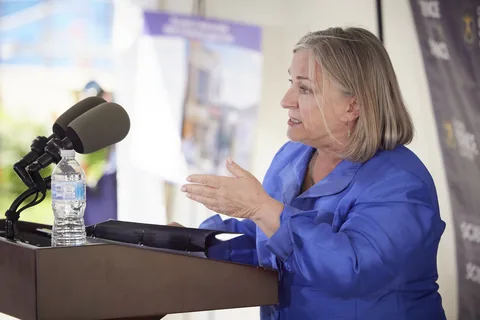 On May 25, in a meeting, Democrats Representative, Susan Wild has opposed
contentions regarding the White House debt ceiling deal stating that it would affect
them negatively and put pressure on legislators to vote on these delicate
contentions which would adversely affect their positions in the stances in the
upcoming 2024 election season. D. Representative Wild of Pennsylvania
has complained that the White House has been taking House Democrats' votes for
granted.
According to reports by CNN, Representative Wild has informed Speaker of
House, Kevin McCarthy of her discontent regarding the White House's stances on
the contention of raising the debt ceiling. New York Democrat and House Leader,
Hakeem Jeffries has voiced Representative Wild's view and has conveyed his
caucus to House GOP negotiators via the White House, to steer clear of any
defaults.
Nevada Representative Steven Horsford, who is the Congressional Black Caucus
chairperson, commented in an interview with CNN, that there will be votes which
will be in need of the House Democrats. He further stated that the lawmakers do
not wish to vote for anything that goes negatively for the interests of their
constituencies.
Democrats Are Losing Confidence In White House Stances
They are exasperated with the status in which the White House has been
forcing them that are affecting their constituencies and according to reports, White
House is not communicating with them in its decisions. The White House
communications strategy has been called an atrocity by a Dem representative.
It is also feared by them that the White House is giving in Republican
favors to work out the issue of raising the debt ceiling with House Speaker Kevin
McCarthy, a Republican. The Republicans have intended conditions that may
affect vital Democrats' programs.