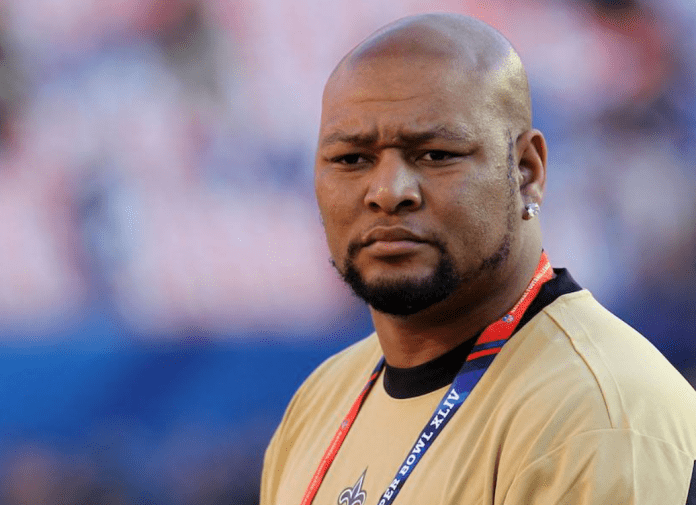 ESPN has announced that RB Deuce McAllister will join them as a college football analyst, on Friday.
McAllister came to SEC Network after his stint in Ole Miss and the Saints. He stated that he was excited to join ESPN and SEC and is looking forward to talking about ball, with the fans all over the country.
Deuce McAllister is expected to broadcast morning and noon Southeastern Conference Games with Dave Neal and reporter Andraya Carter from the sidelines.
Deuce McAllister To Begin His Project With ESPN
The first assignment is on the 11th of September, Saturday, when Alabama will travel to Auburn. The game will start at 11 in the morning CT.
Deuce McAllister had also tweeted that he was excited to be part of a team that will engage with college football fans.
The Saints had tweeted that McAllister will work as the analyst for radio broadcasts on WWL-AM 870. He was the Saint's analyst since 2016 as stated by the KPEL-AM 1420.
During his Ole Miss career, he earned All-SEC recognition in 1998 and 1999. He left Oxford while holding several school records in rushing touchdowns, total touchdowns, yards and carries as stated by the Ole Miss press releases.
Deuce made the 2002 and 2003 editions of the Pro Bowl with the Saints and was a member of the 2010 Super Bowl Championship team for the New Orleans Saints.
Steve Ackels had stated that Deuce was a Pro Bowler and a legend who can bring enormous knowledge to the game and a new perspective to the SEC Network coverage. Everyone is thrilled that Deuce McAllister has joined their roster this season. Ackels is the ESPN senior coordinating producer.