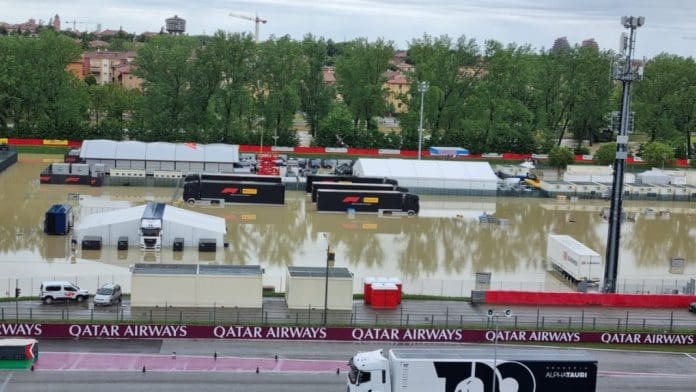 Local organizers, as well as Formula One, came to the collective decision to not go forward with this year's Grand Prix at the Emilia Romagna Circuit at Imola. Flooding caused by torrential rain has left the region in northern Italy devastated and, thus, unattainable for the Imola F1 Race.
Will It Be Possible For The Imola F1 Race To Feature Sometimes Else?
According to F1, there was no way to safely conduct the Imola F1 Race that was slated to take place during the weekend. As such, it took the responsible and right decision to call the event off, after assessing the situation that the region's cities and towns are facing.
Unfortunately, it is unlikely that the Imola F1 Race can be rescheduled to a different weekend either. The calendar is exceptionally crowded as it originally contained 24 events. However, in January, the number of events was reduced to 23 after the cancellation of China. As of now, with the Imola F1 Race cancellation, the number stands at 22.
The Italian Agency for civil protection notified the region with a red alert regarding the weather on May 15th. Matteo Salvini, the Transport Minister, requested the postponement of the Imola F1 Race on May 17th and a request for all efforts to be concentrated on helping with this weather emergency.
The Grand Prix in 2022 saw a total weekend attendance of 129,000. On race day, on Sunday, the attendance stood at 64,000. The Santerno River flows alongside the circuit in Imola. As such, even if the floods did not affect the paddocks, there were significant rises in water levels. As such, areas surrounding the circuit, like car parks as well as a few access roads became waterlogged.