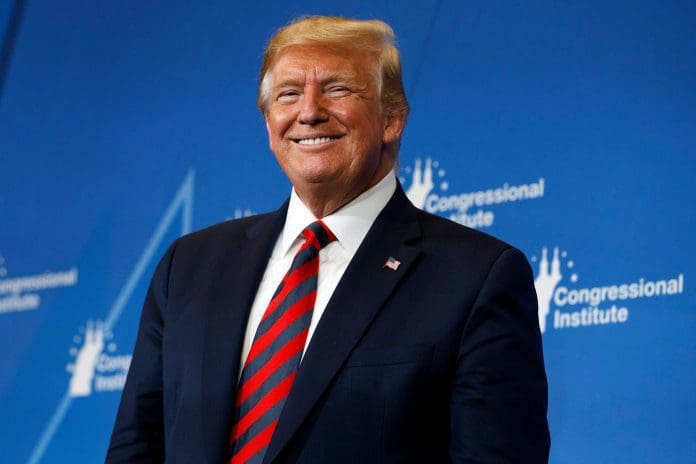 In a civil rape lawsuit in Manhattan federal court, Donald Trump won't make a defense argument, according to his attorney's statement on Wednesday.
According to Donald Trump's attorney Joe Tacopina, the former president's attorneys were ready to call one witness in his defense, a psychiatrist, but that witness was unable to provide testimony due to a medical condition. E. Jean Carroll, a writer, is suing Trump for violence and defamation. Carroll claims that in the mid-1990s, Donald Trump sexually assaulted her in a changing room at the upscale department shop Bergdorf Goodman. Donald Trump has refuted the report, labeling it a "hoax," and asserting that it "never happened."
Donald Trump Has No One To Testify
Tacopina stated earlier this week that Trump will not testify in person. The former president has not attended the trial, which began last week, but jurors did watch a 20-minute segment of his filmed deposition, which was recorded in October 2022, on Wednesday. On TV, Trump seemed glum, addressing questions with his arms folded and shoulders bent on a table in front of him. Carroll's claim, he said, was "the most ridiculous, disgusting story."
"It's just made up," he explained. The jury also heard from a professional psychologist, Leslie Lebowitz, Carroll's sister, Cande Carroll, and Natasha Stoynoff, a journalist who claims Trump sexually attacked her in 2005.
The "Access Hollywood" audio, a recording from 2005 in which Trump bragged, "When you're a star, they let you do it," was played for the jury during Stoynoff's testimony. Anything is possible, he continued, adding: "Grab them by the pussy. You are capable of anything. On Thursday, a different section of the deposition is anticipated to be shown to the jury by Carroll's attorneys.