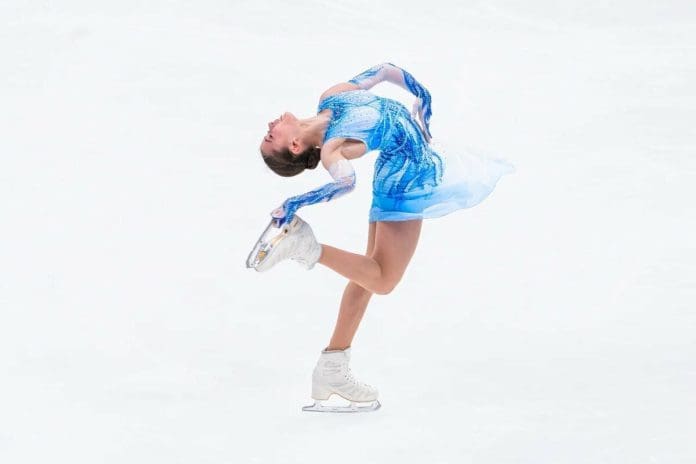 Long before adolescent figure skating champion, Kamila Valieva, became a global sensation, the eyes of the figure skating world were fixed on Russia. All of those triumphs may be attributed to one school in particular: Sambo 70 in Moscow. Eteri Tutberidze, a coach at the institution, is primarily responsible for creating champion after champion.
Valieva, on the other hand, is at the core of the largest scandal surrounding the 2022 Winter Olympics. Despite a positive test for a prohibited drug in late December that was made public last week, the youngster is eligible to skate in the women's event, which begins on Tuesday.
Doping Is Illegal For Athletes 
As a result, the focus has shifted back to the Moscow training academy, which has produced a slew of World and Olympic medalists since 2014.
Tutberidze is not known for giving interviews, but she did allow NBC reporter Johnny Weir to visit her last autumn. Weir has had Russian trainers for most of his career, is fluent in Russian, and has trained in Russia, giving him a unique insider's-outsider view on what makes Tutberidze and her school both successful and misunderstood. Weir has subsequently slammed the decision to allow Valieva to skate, calling it a smack in the face to the Olympic Games, the sport, and every non-doping Olympic competitor.
The International Testing Agency (ITA), which oversees drug testing at the Olympics, revealed that Valieva, a 15-year-old Russian national and European champion and a favorite to win gold in Beijing, was the subject of the failed test. Valieva tested positive for a medicine that is generally used to treat angina but that athletes have used for doping.
Athletes and national Olympic committees, including the United States Olympic and Paralympic Committee, slammed the decision to allow Valieva to compete in Beijing, claiming that while the testing was done outside the Olympic jurisdiction's time window, which began on Jan. 27, Valieva tested positive for a banned substance, and that allowing her to participate would be unfair to athletes who are not doping.