One night two weeks ago, Enrique Iglesias took advantage of the fact that his twin sons were asleep to put on a movie. He wanted to relax. He poured himself a vodka with ice only and sat on the sofa in his Miami home. He does not remember the title of the film, but the story moved him and prompted him to pick up the phone. He needed to speak to his father, Julio Iglesias. "He immediately picked up the phone. We had a very nice conversation. I was in good spirits. It was one of those conversations in which you are aware that it is special. It comforted me a lot, "the singer tells ICON.
Here a circle was closed, a hemorrhage was cut and it is probably going to force to close dozens of reports, gatherings and conversations that begin with: Julio Iglesias and his son Enrique do not speak. If Spanish pop culture has a particularly morbid chapter, that is the war of the two most important pop stars internationally in this country in recent decades, Julio and Enrique Iglesias. At least in numbers: record sales and international awards. Julio, with 76 years, 300 million discs shipped; Enrique, with 44, 180 million.
"At 18 I separated from my family completely. I left and for ten years I had absolutely no contact with my father"
Before, it was usual that in interviews with Enrique Iglesias (Madrid, 1975) the journalist ran into a wall: no questions about his father. The trauma seems overcome. At least today, the singer speaks without hardly insisting on what was previously a taboo subject: "At 18 I separated from my family completely. And it was difficult. I left and for ten years I had absolutely no contact with my father. I didn't start having contact with him until my grandfather passed away [2005, cuando Enrique Iglesias ya tenía 30]. Many years. I suffered a lot. But what I felt for my music gave me strength. And above all, I was aiming to do it my way. "
We keep the conversation with the singer on video. He is at his Miami home, we are in Madrid. At the end of the previous reflection, the visor of the cap rises and he breathes deeply, as if relieved. The story is the following. Julio Iglesias and Isabel Preysler divorce in 1978. Her three children (Chábeli, Julio José and Enrique) stay in Madrid with her. The singer lives in Miami. In December 1981, ETA kidnaps Julio Iglesias' father and Enrique's grandfather. He releases it 20 days later. Julio and Isabel decide that the three children move away from Spain, for fear of another kidnapping and media exposure. They are going to live in Miami with the father. Enrique was only six years old. I would never live in Spain again.
At the age of 18, Enrique Iglesias leaves home because he senses that his decision to dedicate himself to music will not please his father. "I packed my bags and went to live in Canada. Without much thought. I went there because I knew it was like living in the United States, but I knew absolutely no one. Since I didn't know anyone, I could concentrate on my music and work ", he remembers today.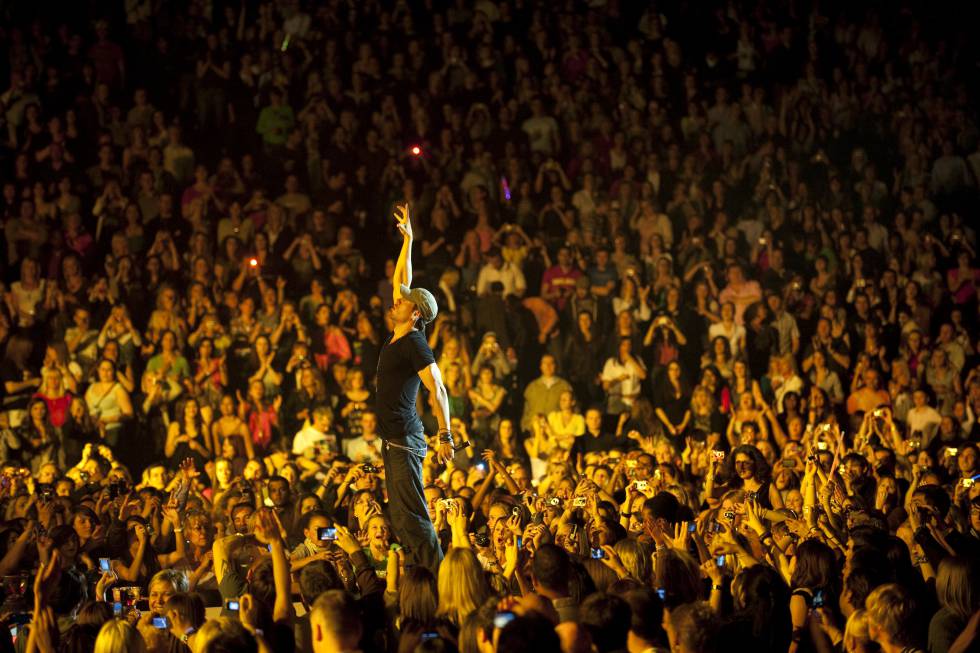 He records some songs with 500 dollars (about 800 current euros considering inflation), money that Elvira Olivares lends him, La Seño, the person who took care of him and his two brothers. Send the compositions to a company by the name of Enrique Martínez, thus hiding that he is the son of Julio Iglesias. He even says he is Guatemalan. The company sees potential and signs a contract for it. We spoke at this point with Alfredo Fraile, the manager of Julio Iglesias for 15 years, from 1969 to 1984, when the singer became a star. "Enrique sent the disc to his father and he said it was rubbish, that it would not amount to anything. That the one who knew about music was him and that he should lean on him. I think Julio was wrong there, "says Fraile, 76, by phone from Miami. This version is the same one that is supported in the book July. The biography, edited in 2019 by Aguilar and written by Óscar García Blesa.
"When I am a little depressed now I go to see my children and I say to myself: 'But how can I be so selfish to be down for this or that thing having this here?' As long as my two babies are happy and I am a good father, the rest is secondary "
After 30 years without speaking, Fraile contacted Julio Iglesias a few months ago. I wanted to inform you that you are preparing a series for Netflix about the singer's life. "He was very loving, as if we had not spoken for just a week. He sent me a song for my wife's 70th birthday, something that I will thank her for all my life, "says Fraile. Julio Iglesias' former manager knows Enrique well. He watched him grow. The two families lived in Miami, and Fraile has children about Enrique's age. "Now that I'm reviewing material for the series I see a lot of photos where Enrique appears playing with my children and sitting on my knees," he explains. And he adds: "Enrique is a good kid, generous. He has always tried to build bridges with his father. He is a good and talented boy. The problem was that he wanted to make his own way and his father considered that he should do it advised by him. But I have no doubt that Julio is very proud of Enrique's success. "
After that meeting in 2005 after a decade without speaking, the father-son relationship has been, let's say, peculiar. They saw little of each other, spoke from time to time. "We love each other very much," Enrique always said. Julio has never been to a Enrique concert; Enrique says he attended one of Julio's when he was little. The relationship, without being flesh and nail, has softened in recent times, especially since Enrique's fatherhood.
"My father is a very competitive uncle. And I, in a certain way, also ", says the artist. During the talk, the singer continues to build bridges: "We have mutual respect for each other, more now than 25 years ago. He is my father and I love him with all my soul. I respect and admire him and even partially understand the things he has done in his career and in his personal life. "
Enrique Iglesias and the extenista anna Kournikova They have been together for 18 years. Every two months, alleged couple crises are published that are never confirmed. Now it is less stressed: for just two years, when his two twins, Nicholas and Lucy, were born. The couple carried her pregnancy so secretly that the press found out almost the same day that she was admitted to the hospital to give birth. Since then, the singer's Twitter and Instagram accounts are full of cute videos with the kids. "When I am a little depressed now I go to see my children and I say to myself: 'But how can I be so selfish to be down for this or that thing having this here?' As long as my two babies are happy and I am a good father, the rest is secondary. "
"It is impossible to succeed in this business if you do not have songs that connect with the public. It is impossible for someone to succeed because his father says:' I want my son to be a famous singer "
We asked him what it is like to grow up without the father figure, now that he has the father's perspective. "Now I think about it more. I cried a lot in the beginning. There was a particular moment. I went to San Francisco to mix my first album. I was there for a month. I remember going back to the hotel, being there alone and crying. And to think: 'What am I doing: I have completely lost touch with my family.' Because it affected everything. Especially with my father, but also with the rest of the family. "
That debut (Enrique Iglesias, 1995), which includes his first hit, Religious experience, is dedicated to Elvira Olivares, La Seño, the person who loaned you the money and took care of you. Then there would be the millions of records sold, Grammy awards, full stadiums, the most famous Spanish music star in the world … And in your country, Spain, what? There is still a suspicious sector: "It amuses me, because I have heard it a thousand times: 'That is a boy who grew up in a well-known family, with a famous father and surely he had it all done and the world at his feet' . That I have had opportunities that other artists may not have had? Of course. But to some extent, that people say that I have achieved everything for my father seems ignorant to me. It is impossible to succeed in this business if you do not have songs that connect with the public. It is impossible for someone to succeed because his father says: 'I want my son to be a famous singer".
"What Rosalía has achieved is spectacular. She is an artist who is exploding all over the world right now. I would love to collaborate with her "
With a different foundation, something similar is happening to Rosalía: her haters Spaniards are tremendously loud. There is a very active trend that even warns that the triumph of the Catalan in the United States is an invention of a certain press. Enrique provides first-hand information: "What Rosalía has achieved is truly spectacular. Rosalía is an artist who is exploiting right now all over the world. I would love to collaborate with her ". He does not believe that this tendency to distrust the neighbor is only Spanish: "It happens all over the world. As soon as you achieve a certain level of success, you have people sticking your cane. "
Today it is fair to point out that the boom Latino we live in today owes a lot to Enrique Iglesias. He was one of the first stars to collaborate with the now highly sought-after Puerto Rican artist Bad Bunny. Also with the American of Cuban parents Pitbull. "In 2008 all that changed me a lot. Thanks to the collaborations I have made in my career I have been evolving. Because you have your style and if you want to evolve you have to collaborate and write with other artists ", he comments.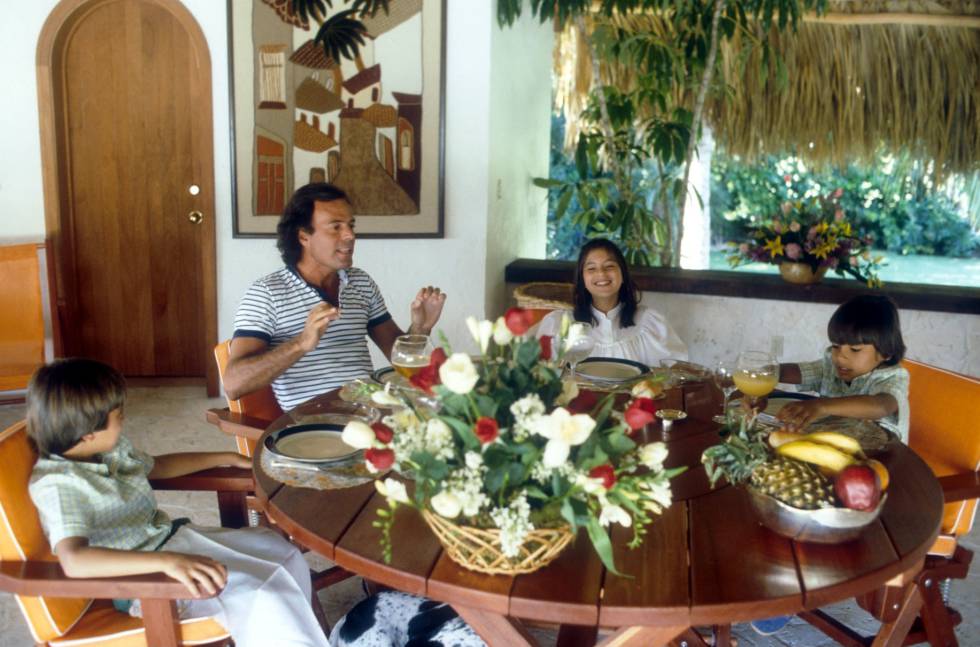 Until now, Enrique Iglesias has spoken frankly about his family, about music, about his experience as a father, about Rosalía… When we get to the questions about politics, the following happens:
Despite having lived almost all your life in Miami, do you maintain Spanish nationality? Yes, in fact, I only have Spanish nationality. I am in the US on a work visa.
Did you vote in the last elections in Spain, the ones in November? Yes, I voted in the last election.
Who did you vote for? No, I'm sorry, I'm not going to tell you [lo dice con un tono de amabilidad].
Okay, but what do you think of the results, the rise of a far-right party like Vox? Look, things in Spain are very messy. What I want is for things to go well. I hope everything goes well.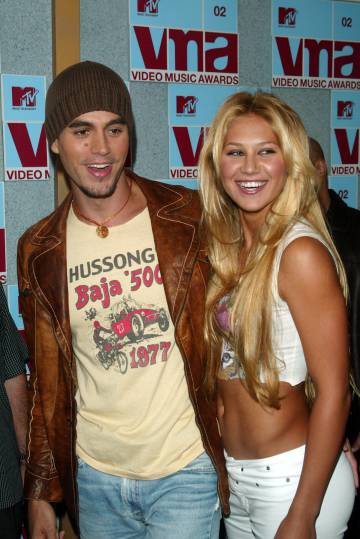 What do you think of the pact between Pedro Sánchez and Pablo Iglesias? Don't ask me about politics, please. More music and less politics.
He said this because he had first-hand a vision of someone who lives outside of Spain. Sometimes a vision from a distance is more accurate. Eeeeeehhh. Things are in turmoil, but not only in Spain. Also in the United States and in some Latin American countries …
How do you see the situation in Catalonia? I am very fond of Catalonia. I have many Catalan friends and they have always received me with great affection. And I am sorry that what is happening is happening.
Throughout the interview the singer has been kind, cordial, has been interested in the interviewer's personal aspects ("Do you have children? Two, and one is two years old! Like mine! It's incredible, isn't it? ") and has distilled a sense of humor that can be seen in these responses.
If I ask you how many siblings you have, do you have to think about it? We are ten. Wait wait [y piensa dos segundos]. We are ten, yes. Or supposedly 11 [risas].
(It refers to the recent resolution of a Valencian judge that indicates that Javier Sánchez Santos, 42, is the son of Julio Iglesias. The artist has appealed the sentence, which will probably be resolved during 2020).
How do you feel about the new brother? It does not worry me. This is more striking because my father is very famous, but these are things that happen in families. Hasn't it happened to you?
Enrique Iglesias performs on Saturday in Madrid, in his only concert in Spain of a tour in which he presents his album Greatest hits, a summary of a career that already has a dozen albums.
He will visit his family in Madrid (his mother's), but he will not spend Christmas in the capital. He will also take time to get closer to Cuenca, where the person who trusted him the most, La Seño.
Enrique Iglesias' concert is on Saturday December 7 at the WiZink in Madrid.