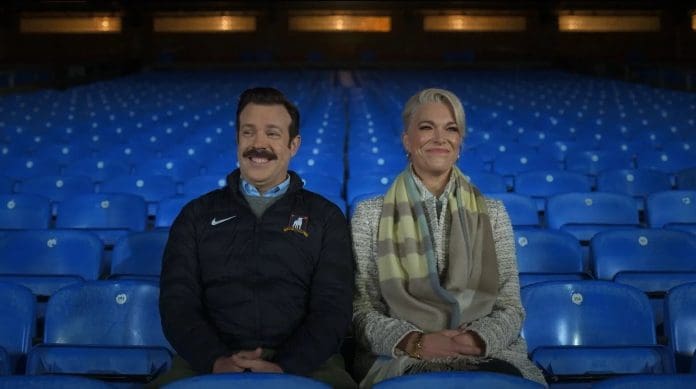 Succession Wraped their final episode. Now Ted Lasso has finished his third season. The production is yet to be confirmed however the fans are confident about it being the last. That's how they presented the closing of the sitcom. If it comes back, it's going to break the internet.
The last episode was 75 minutes. Fans got them latched to the couch. They had three seasons, which can be described as elevating. However, there are too few words in the dictionary to describe them. Fans often go dumb while addressing how exactly the show is. How exactly do they feel? They definitely feel tightness in the throat about what's coming up next. Yet very satisfying.
Ted Making One Way Trip To The States Perhaps A Indicator Of Ted Lasso Ending?
Ted is moving to the US to be with his son. There is a huge possibility of it being a one-way trip. Ted's mother showing up at his London apartment was not something he was expecting at all.
Rebecca was sipping coffee in her bathrobe which was perhaps the scene everyone awaits. Being the heartthrob. Every guy's heartbeat stops after seeing her. Hannah Waddingham played Rebecca, and she is one of the stunning British women. Her role in Sex Education was satisfying to watch. Yet was criticized because of putting pressure on her son.
In Ted Lasso, she appears to be someone who values people in her life. And did ask Ted to stay.
However, Ted is not moving an inch from his decision. He is rigid and will move to the United States for his son.
Ted leaving the Richmond locker room, and closing the locker signified the ending of something. Ted Lasso had a huge flashback from coming to England and now wrapping up everything. Things might change in a blink of an eye.