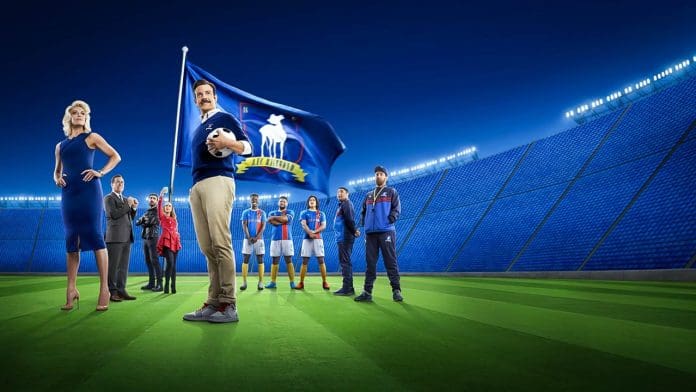 Fans have been waiting for this moment all their life. Ted Lasso S3 returns to tv. They aired their first episode on Tuesday. The show is aired on apple tv+. Directors and actors feel this season is much more organized. The formation took place throughout the season. The last season wrapped up in 2021. It was a long wait for the fans and for the actors.
Ted Lasso S3, A Change In Perception
The actors of Ted Lasso S3 waited as much as the fans. The characters were in a mess. They were managing themselves in spite of everything. The directors felt the upcoming series need to be excellent aka Ted Lasso S3. After the last season, the massacre is unacceptable.
Everyone felt that the directors of the show needed much more organization all over. The characters needed polishing, the story needed proper sculpting. The polished work can be seen in Ted Lasso S3.
The show has won the most prestigious award of all time. They won eight Emmys, three screen actor guild awards, and two golden globes later. Ted Lasso S3 returned after seventeen months of dead silence. They have grown so much this season that cannot be overlooked in any way.
There is going o be redemption from the AFC Richmond family. Last season was focused on vulnerabilities the characters were facing. Frustration and anxiety took over them, they were going inward. They were going in loops. Ted Lasso S3 has brought the out of the loop. This season has so much story. A real fan must pay close attention to this season. There are so many things unfolding all at once.
Lasso S3 could be a spinoff form but it is not. This season needed an explosion and the characters played along with the directors. If it is a huge success or not is yet to be decided.