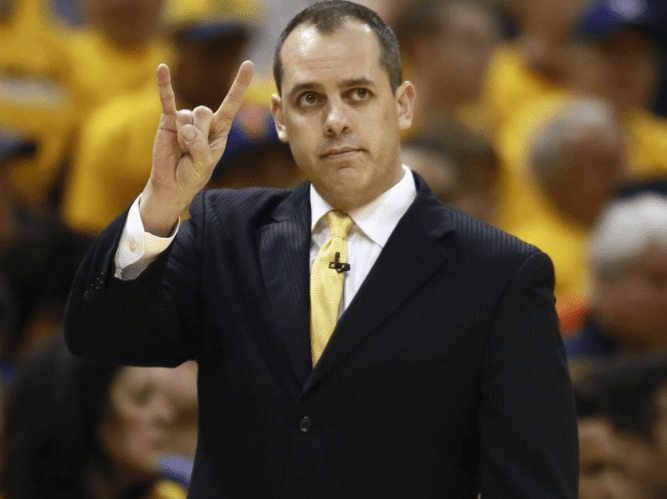 LA Lakers coach, Frank Vogel, took note of how the fans were supporting the team in opposing arenas. 
This season, with the huge number of potential Hall of Famers on the roster, that presence has been even greater.
Frank Vogel took note of it as the Lakers defeated the Pacers. LeBron James, after a 39-point performance, received massive ovations from the Laker-friendly crowd in Indianapolis.
Vogel coached with the Pacers from 2007-11 as an assistant and from 2011-16 as the head coach but never heard that amount of love for an opposing team.
Frank Vogel Gives Credit To The Pacers Fans
Firstly, he gave credit to the Pacers fanbase as they were cheering on a special performance from LeBron. He stated that if he was coaching there, he would not have liked such a thing, but it was a special performance from a special player. The fans had great class to do such a thing.
Vogel then turned his attention to Lakers fans, who have always done a remarkable job cheering on the team regardless of where they're playing. "It gives us a big boost. It really does," Vogel said.
Vogel stated that he had been on the other side of it and had games there, where there were loads of Bulls fans. Half of the arena was colored in red and it was quite difficult to play in your own arena when most of the fans were rooting against you. To have such a crowd on his behalf, was a great boost to the Lakers.
Frank Vogel has been with the Pacers and the Orlando Magic, two of the smaller markets in the NBA. So to then jump to the Lakers is a completely different atmosphere, as they tend to overrun areas like Indiana and Orlando when they're in town.