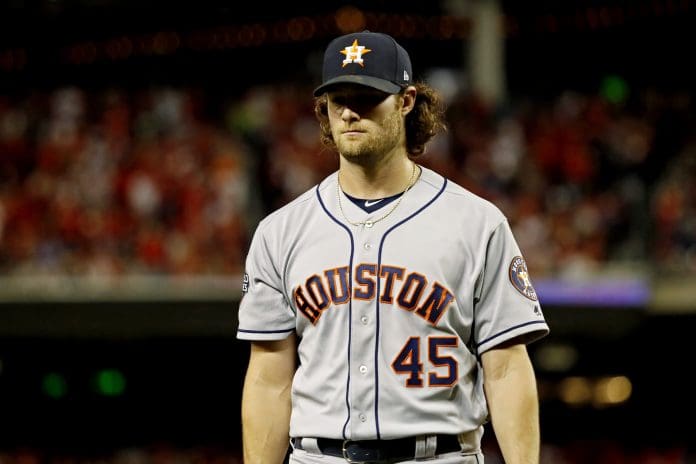 Yankees' ace, Gerrit Cole, failed to deliver yet again, and they were unable to hit, but still, the Yankees prevailed.
In a 4-2 win at a chilly Comerica Park, they overcame another dud from Gerrit Cole and a failure to create runs with the runners on base thanks to a couple of Tigers errors and yet another outstanding bullpen effort.
Five relievers combined to pitch 7 1/3 shutout innings after Cole was forced out in the second inning, topped by Clarke Schmidt's 3 1/3-inning stints.
Gerrit Cole Was Doubtful
The Yankees took advantage of some sloppy fielding in the first inning, as Detroit starter Tyler Alexander lost a Josh Donaldson pop-up, allowing Aaron Hicks and Anthony Rizzo to score. They scored another run in the top of the second, but Gerrit Cole collapsed in the bottom of the inning, walking four of his five batters. Alexander was only good for one inning, as he struggled with his command. With a leadoff single by Hicks and walks to Rizzo and DJ LeMahieu, he needed 42 pitches to get through the period with two outs.
The ball popped out of Alexander's glove for a two-run error after Donaldson popped up, but catcher Tucker Barnhart couldn't line it up.
In the second half, the Yankees added another run due to some more Detroit pitching miscues. Gerrit Cole was not the only one who was nervous about his subpar season record.
Isiah Kiner-Falefa was hit by a pitch, stole second, and advanced to third on a wild pitch by right-hander Rony Garcia. To keep the Yankees ahead, Holmes went behind 3-0 to Cabrera but got him to ground to third on a 3-1 fastball, and Donaldson threw Schoop out at the plate. To close the inning, Holmes struck out Spencer Torkelson. For the Yankees, Miguel Castro pitched a scoreless eighth inning before LeMahieu drove in Hicks with a bloop single to the right. It was the Yankees' first hit with a runner in scoring position.
Aroldis Chapman came in to pitch in the ninth inning and earned the save.