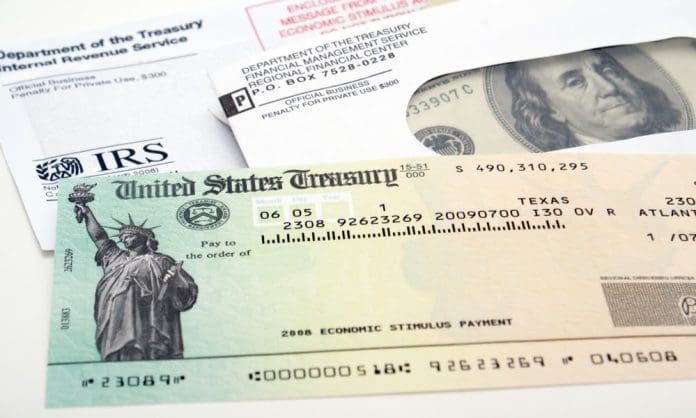 It has been over a year since Americans began to feel the adverse effects of inflation. And the effect has not been limited to low and moderate-income Americans as even the middle class has been forced into cutting back on expenses as prices of products and services touched record levels. The absence of federal stimulus checks aggravated the situation in 2022. But state stimulus checks helped to a certain extent.
Some states continue to send out payments. While some of the payments are a spillover from 2022 payments such as for California, other states have announced fresh stimulus checks and tax rebates.
Some states are expected to continue giving out outstanding stimulus payments for the first quarter. Other states are still accepting qualifying tax returns and applications. Here are some of the states that are offering stimulus checks that are due this year and the payments are going out in various forms.
Some States Continue To Send Out Stimulus Checks Due In 2022
Residents of Maine who have filed their personal tax return by end of October 2022 and qualify for the stimulus check having met the income requirement qualify for a stimulus check this year. they will receive the Winter Energy Relief Payment.
To qualify for this payment residents must have a 2021 Adjusted Gross Income below $100,000 or $150,000 as head of household. They will receive a payment of $450 if they qualify. Eligible married couples who file jointly and have an AGI of less than $200,000 for 2021 will receive a stimulus check of $900.
Residents who have qualified but do not receive a payment before June 30 this year should get in touch with the State Tax Assessor. They will have to wait further before they receive the due relief stimulus check.
A new offset payment will go out in a matter of days for the residents of Colorado. The payments are expected as early as April 2023. The stimulus checks will go out to recipients of the state Property Tax, Tent, and Heat Rebate (PTC Rebate). The payments are expected to start on April 5, 2023.
The rebate is intended to help low and moderate-income residents of Colorado and also the disabled. The stimulus checks will help them offset the cost of fuel and housing. Eligible applicants should be a resident of Colorado between January 1, 2022, till the end of that year. the income should not have exceeded $16,925 for individual filers and $22,858 for married couples filing jointly.
Applicants who chose to receive the stimulus checks through direct deposits will receive their payment on April 5 or within a couple of days after that. Applicants opting for a paper stimulus check will get their payment by April 15.
The Madison Forward Fund has been devised as a guaranteed income program that will last through the year. the MFF provides $500 per month to 155 residents of Madison. With families still feeling the acute economic crisis precipitated by the pandemic, there are forced to face rising income inequalities, a high inflation rate, and a shortage of childcare.
MFF is based on the premise that people who are facing critical financial situations are in the best position to make a rational decision that best addresses their personal needs and the need of their families.
The program concentrates on low-income individuals and families. they are provided the flexibility and the autonomy of unrestricted economic support. the MFF also looks into the impact that the program has on the participating households' well-being and health, their workforce participation, and civic engagement. This helps to provide a basis for a comprehensive national policy.
The program has been initiated through TASC, the Center for Guaranteed Income Research, a part of the University of Pennsylvania, and the Institute for Research on Poverty (University of Wisconsin). The direct stimulus check program is funded totally by philanthropic organizations and private donors.
The spending breakdown of the beneficiaries reveals that the majority of the expenses, around a third of it, go towards retail sales and service and around 26.74% go towards food and groceries. Transport and related expenses come next with 20.14% of expenditure.
The New York State Health Care Bonus
New York Governor Kathy Hochul announced in August 2022 that $1.3 billion would go towards funding the Health Care and Mental Hygiene Worker Bonus Program. The state of New York was to take up the onus of distributing the funds to healthcare employers. The employers too were to distribute a specific amount as a bonus to eligible employees within 30 days.
The Healthcare Worker Bonus was part of the New York State Budget, 2022-2023. The stimulus checks went to health care and hygiene workers who met certain criteria. The employee must be suitable and eligible and working under a qualified employer. They must receive an annual base salary of up to $125,000. This amount excludes any bonus or overtime pay that is paid by the employer.
The worker must be employed by an eligible provider during the entire vesting period. They must not be excluded or suspended from participating in the Medicaid program. They must also work for any qualified employers for a specified number of hours during the vesting period.
It is for the employer to evaluate and then attest if the employee meets the required eligibility criteria. Only then can they be eligible for the bonus.
Changes In Minimum Wages
Several states are raising their minimum wages in 2023. The number comes to almost half of all the states that are implementing a higher minimum wage. This is happening even as the federal minimum wage stands still at $7.25 an hour. The rate has remained constant since 2009.
But many cities and states are pushing towards their rates and are poised to increase them in 2023. The number of states going towards a higher wage for residents is 26 in number with the number expected to increase by one. Those increases will range from 23 cents to $1.5 per hour. Around 8 million workers are expected to benefit from the increase.
The state poised to provide the highest minimum pay rate is Washington, with the minimum wage set to go up to $15.74 per hour. Other states will also continue to phase in increases through legislative measures. States that are not seeing any minimum wage hike in 2023 have tied their base pay to the $7.25 hourly rate followed by the federal administration.