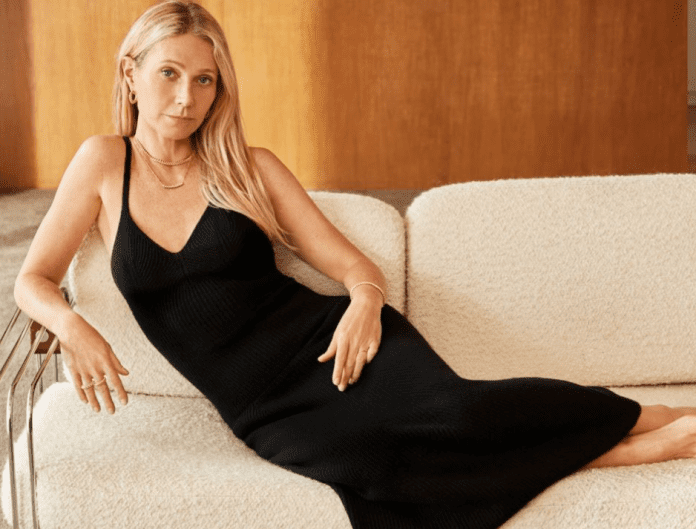 Hollywood actor Gwyneth Paltrow shared her journey on becoming a parent and also a step-parent to two children. In her recent podcast, she revealed that she nearly died while giving birth.
The actress was speaking on Armchair Expert, a podcast hosted by Dax Shepard. The two were discussing how bodies evolved with age. Gwyneth Paltrow shared her experience of childbirth. She shared how social media puts added pressure to maintain certain looks.
Gwyneth Paltrow revealed that the birth of her daughter was a harrowing experience as she was forced into two C-sections (cesareans). She said that it was an emergency that almost killed both mother and daughter.
Gwyneth Paltrow Says Operation Scarred Her Both Physically And Mentally
The operation left a large scar on her body. Gwyneth Paltrow remembers thinking of the big scar that the operation left on her body. She said that she did not want to dwell upon it, but it was a frightening experience while it lasted.
Gwyneth Paltrow learned to accept the physical scars that the experience left behind. Daughter Apple, 17, and son Moses, 15 are the children of Chris Martin, the frontman of Coldplay. She is not married to Brad Falchuk, executive producer and writer who has two kids from an earlier marriage.
She did not want to share more about the near-death experience almost 17 years ago. But she mentioned that she suffered a miscarriage when she was pregnant with their third child.
She remembers that her experience with her third pregnancy that almost left her dead when she suffered a miscarriage. It left her wondering if she should try again.
The issues with her pregnancy and childbirth made Gwyneth Paltrow apprehensive of further issues. She spoke of a difficult period in her life of weird mourning and grief as her body changed rapidly as she grew older.