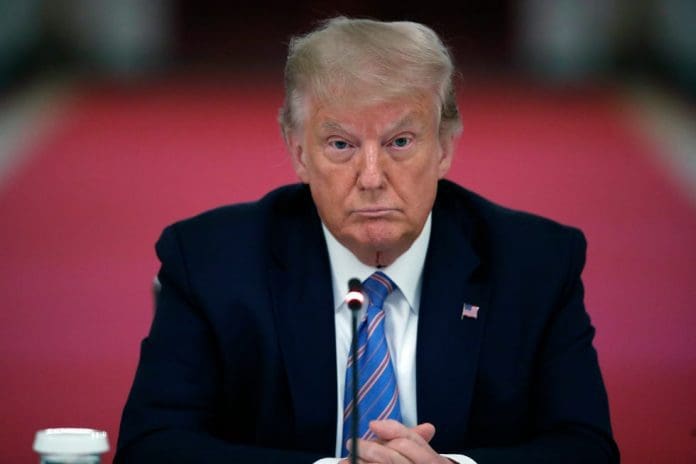 Several Trump advisors are part of the first round of January 6 subpoenas including Steve Bannon. The Congressional Committee that is investigating the attempted insurrection and attack on the Capitol issued the January 6 subpoenas and summoned four of Trump's former aides.
They include Mark Meadows, the chief of staff at the White House under Donald Trump, Steve Bannon, advisor, Kash Patel, former chief of staff at the Pentagon, and Daniel Scavino Jr., former deputy chief of staff at the White House.
The four witnesses are required to be present before the select committee by October 7 with records and documents. The January 6 subpoenas also mandate their participation in the private depositions. The January 6 subpoenas have been issued for private records and depositions.
The select committee seeks additional information on the efforts by then-President Trump that led to the January 6 attacks that left 4 people dead.
Members desire to bring together a detailed report of Trump's every movement and conversation. Bannon and Patel have been directed by investigators to be present on October 14. Meadows and Scavino are to testify before the select committee.
Patel has stated that though disappointed, he was not surprised. He said that the January 6 subpoena against him has been issued without giving him a chance to cooperate voluntarily.
January 6 Subpoenas Are Indicative Of The General Direction Of The Probe
The decision of the select committee to first call Trump loyalists before the January 6 subpoena gives an idea of which way the investigation is headed. The committee wants to know the information available to the former President and also the planning that led to the January 6 insurrection.
An aide to the select committee for the January 6 subpoena said that the select committee panel expects cooperation into the probe. He said that Congress had broad investigative power, and they would not allow the inquiry to be obstructed.
Each of the four Trump loyalists had crucial information leading to the insurrection. The committee referred to Bannon's provocative comments a day before the insurrection and his urging Trump to focus on January 6.
Meadows was also reminded of his involvement in the events on a fateful day. The select committee believes that Patel also had vital information and insight into the response of the White House and the Department of Justice.
The select committee noted in the letter to Scavino that he had important information that was crucial in understanding vital activities that led to the insurrection.
Adam Schiff, House Intelligence Chairman, said that the Justice Department could contemplate bringing criminal contempt charges against people found disregarding the law. He said that the witnesses could not count on the former President to protect them and thus impede the law.