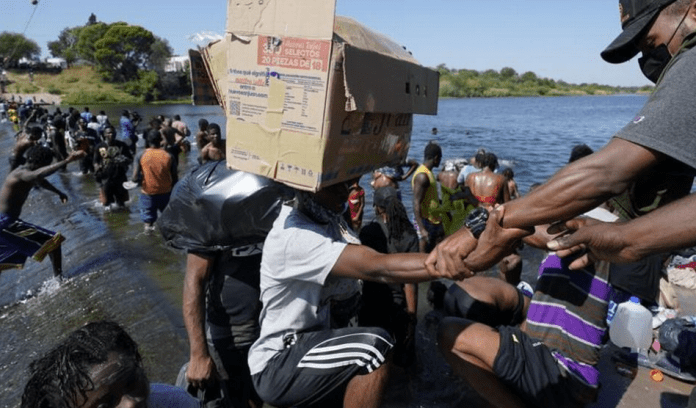 Haiti flights will be taking off from Sunday. The flights are supposed to take the immigrants back to their country from the USA. The administration of Joe Biden announced the expulsion recently. He asked all of the Haitian citizens residing in Texas to fly back to their country. 
Earlier, thousands of migrants breached the borders of Texas. They supposedly entered America from Mexico. All the migrants began dwelling under a bridge. This decision was speculated to be a response to the sudden gathering of the migrants. Let us learn more about the mass expulsion of the people back to Haiti. 
Haiti Migrants Ordered To Evacuate USA Soon
Migrants from Haiti gathered around the borders of Texas. The US government was quick to take note of them. The administration reacted promptly and asked the migrants to leave at once. The USA will be providing them with flights to take them back to their country. 
No official announcements have been made about the frequency of the flights. However, it is expected that 5 to 8 flights might be assigned per day. San Antonio has been highly expected to be one of the cities of departure. According to an official, the number of flights per day might be cut down to only two. All the migrants will have to clear the covid-19 test before boarding the plane. 
The government sealed all pedestrians and vehicles at the Del Rio crossing. It is the only crossing the border has in Del Rio. The government has unexpectedly started facing the problem of unauthorized migrants seeking shelter. The citizens of Haiti crossed the Rio Grande without intervention. Migrants freely moved to and from the USA and Mexico through shallow streams. The expulsion order would likely solve the problem for America.