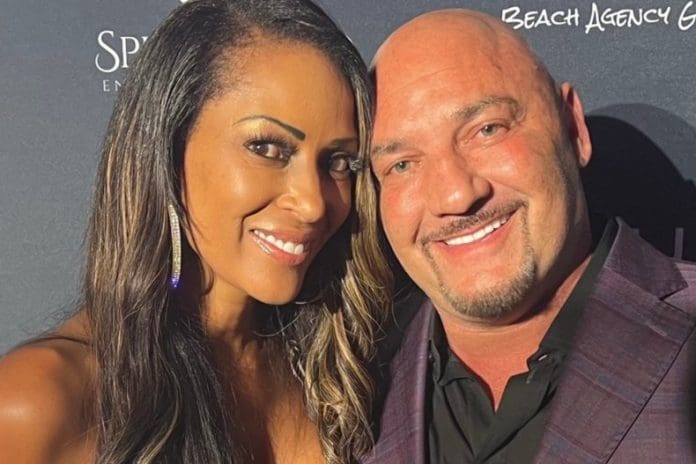 Jay Glazer, an American sports writer, apparently proposed to his longtime girlfriend, Rosie Tenison.
The 53-year-old star proposed to Tenison earlier this week in California. Rosie Tenison is an African-American actress and model from Caldwell, Idaho, who was born on December 2, 1968. The 54-year-old celebrity gained notoriety after appearing in Martin in 1992, Dead at 21 in 1994, and The Jamie Foxx Show in 1996. Renee, her twin sister, is also a supermodel, and she has three elder brothers.
Jay Glazer Is Grateful For Rosie Tenison
Renee was the Playmate of the Month in November 1989 and the Playmate of the Year in 1990, although Rosie never became a Playmate. The sisters did, however, appear in tandem in the Aug 2002 issue of Playboy magazine.
Jay Glazer announced his proposal to Tenison by sharing images on his Instagram account. He began his message by saying, "It took me only 53 years to find genuine love. It is never too late for anyone out there."
Glazer went on to say that for 53 years, he felt "unlovable" due to his living in the "grey," and as a result, he "thwarted and drove others away." He does, however, credit Rosie for making him mature and perceive himself as deserving of love. He expressed gratitude to Rosie and acknowledged his mental well-being journey leading him to this stage where he was able to feel a "century of blue and love."
The proposal comes only days after Jay Glazer tweeted a photo of himself and his now-fiancee while on a 10-day excursion to Thailand to complete his mental health journey. Jay Glazer, who was born on Dec. 26, 1969, is an NFL Analyst for FOX NFL Sunday, where he reports breaking exclusive news.
Glazer has a reputation for covering major NFL stories all year, according to his profile on Fox Sports. He takes pride in his painstaking work and precise reporting, two attributes that have catapulted him to a higher level of NFL coverage and established Glazer as a "go-to" for breaking news and information.
He lives in Los Angeles and formerly married Michelle Graci from 2006 to 2009.