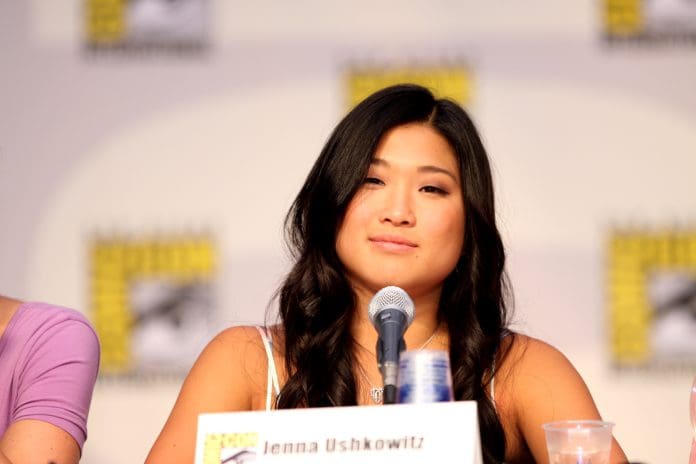 The "little earth angel" of Jenna Ushkowitz has turned one!
The 37-year-old Glee actress celebrated her daughter's first birthday on Friday, She did it by sharing many black-and-white images on Instagram.
"Our young earth angel has turned one! It's difficult to explain how the first 365 days have been both the fastest and longest ever. The actress added, "Watching Emma develop from a breech-born, scrunchy baby into a lovely, inquisitive happy toddler has been an unforgettable experience of our lives. She fills every day, regardless of how hard or difficult it is, with such happiness."
Jenna Ushkowitz Is Grateful To Have Her Daughter
Emma has discovered her voice and likes to use it, Ushkowitz said of her young child. Emma will lick every plate clean, and her adorable belly laugh is infectious. Although she appears to be vigorously shaking her head while dancing, she is actually only bobbing along to the Elmo music. The co-host of the podcast And That's What You REALLY Missed also talked openly about how becoming a mother affected her life after having her kid.
Jenna Ushkowitz remarked, "Becoming Emma's Mom has been the most meaningful moment of my existence to date and has sharply focused my purpose & life." It's taught me how to focus my time and get clarity on what is truly important, she continued. "It's forced me to slow down in every way and appreciate little moments of understanding how brief this all is," she said.
"I'm also learning about myself so that I am able to take care of myself, speak gently to my body and self," Ushkowitz continued. "Because without a doubt, how I see myself reflects how she will come to appreciate herself and find her self-worth." Happy birthday to you, Emma, my lovely Emma. We love you more than anything," Jenna Ushkowitz said as she ended her heartfelt remembrance.