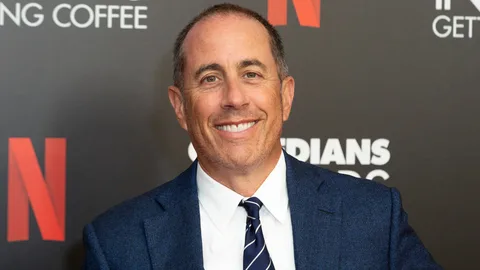 Jerry Seinfeld, 68 years old comedian at 'The Comedians in Cars Getting Coffee', is absolutely not happy with SNL. The recent SNL monologue by Dave Chappelle made Jerry Seinfeld uncomfortable. This isn't the first Dave's jokes have offended people, he has done this before.
Jerry Seinfeld's Friend's Gesture Gone Wrong
Jerry Seinfeld is completely offended by Dave Chappelle's comment, which indirectly attacks the Jewish people. And Jerry Seinfeld felt attacked by that. His point is pretty clear that the jew should be treated like every other human being, not like 'the jew'.He has made this clear that a person should not use these two words together 'the' and 'jew'.
Dave Chappelle's this isn't the first time making a rude comment against the sensitive matter of society. He has previously made comments against the LGBTQ community, and because of him one of the SNL writers wanted to quit the show.
Dave Chappelle's primary motive was to bash Kanye West for those harsh comments he made against Jewish people, but it backfired. Now Jerry Seinfeld is very disturbed by those comments, and he doesn't consider Dave his close friend anymore.
Seinfeld is uncomfortable and said this is can be a productive conversation topic, but he isn't willing to go down that path at the moment. Not only Jerry Seinfeld but the monologue has been criticized by many in society. People often forget to draw the line. This time Jewish civil rights head Jonathan Greenblatt gave shared his point of view regarding this comment that one should not forget moralities, and he questioned the show of telecasting such clips.
Dave Chappelle's comment was triggering, and every time Jewish people are getting screwed in the name of a joke, their trauma is dismissed by their social status. And how people who belong front the so-called upper society have been made fun of for their situation, often.