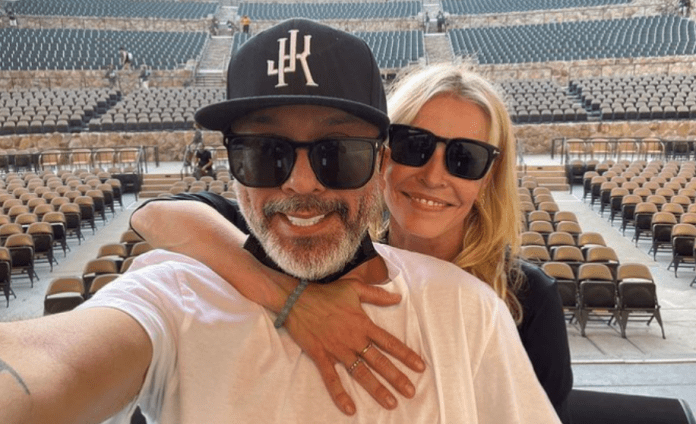 Chelsea Handler shared photos with her boyfriend Jo Koy which felt like PDA and very touchy. The pictures were shared on Monday.
One snap shows Handler, 46, holding Jo Koy from the back while a second image saw them kissing passionately wrapped in each other's arms.
Jo Koy And Chelsea Handler Are Officially Dating
Chelsea stated that she and Jo Koy used to go on tours together, which she captioned under the set of pictures.
It was exclusively confirmed by the news media that these 2 comedians were dating since the 21st of September.
The couple spent their Sunday in New York. Koy was seen making fun of Chelsea for ordering 4 drinks at a lunch. This was uploaded in a video on her Instagram.
He told the viewers to look at her condition and later panned away to a row, full of glasses. He later encouraged his girl to tell the viewers what she was drinking.
She explained that she was on the seventh day of her alcohol cleansing for 30 days. She stated that she loved liquids but they didn't have alcohol in them.
The couple later traveled to Brooklyn to attend Koy's stand-up at the Kings Theatre. Jo Koy recorded her reaction when she was cheering him up, in the background.
Chelsea revealed that she was in a relationship with Koy when she first posted a photo of herself visiting Mallorca and shared that she was in love. She did not mention his name in the post but later it was confirmed when they were spotted in PDA at a Dodgers game near the end of August.