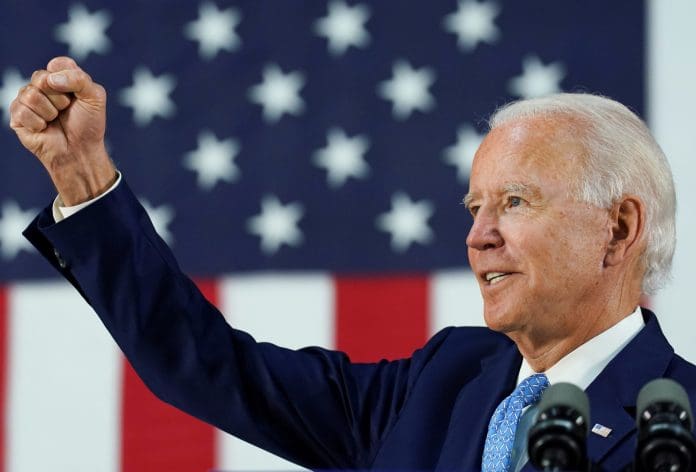 Joe Biden has revealed his plans to make his first trip to the Mexico border after taking office. The US president said that he would assess enforcement operations along the southern US border and interact with local people, community leaders, and local officials.
Since he took over as President in January 2021, Republicans have repeatedly attacked Joe Biden on the migrant crisis along the Mexican border. They made it one of their top campaign issues ahead of the midterm polls last year.
But despite the repeated calls for visiting the border, Joe Biden had dropped plans to go right up to the border. On Thursday, the president accused the GOP of not being serious about the border issue. Officials across the US administration said that the immigration system is flawed as they continue to contend with the migrant crisis.
Joe Biden had earlier planned a visit to Mexico City to meet his counterpart Andrés Manuel López Obrador and Justin Trudeau, the Canadian Prime Minister.
Joe Biden Using Trump Era Laws To Push Back Migrants
The administration has also announced that more migrants would be pushed back across the southern border even as fights it out in court to do away with the pandemic-era restriction called 'Title 42.' The restrictions are currently in force since the Trump era and Joe Biden wants to end them.
In cooperation with Mexican authorities, the US plans to push back over 30,000 migrants every month from several countries. They include Haiti, Nicaragua, Venezuela, and Cuba back in Mexico.
Even as Joe Biden continues to fight the Title 42 law, the authorities are using it to push back the migrants. The drive will continue as long as it is in place before a final decision is taken by the courts. There have been diplomatic tensions linked to the pushback to other countries. With Mexico cooperating with the Joe Biden administration, there are chances that the deportation of migrants would intensify in the coming weeks.