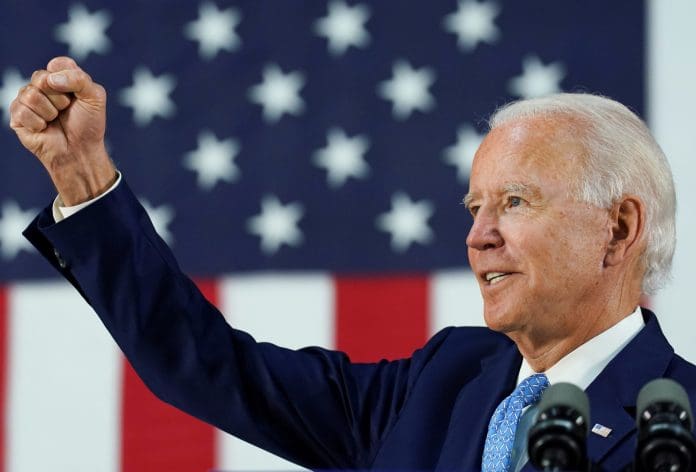 Joe Biden is due to speak to Vladimir Putin to avert a flare-up in hostilities on the border with Ukraine even as the US and other European nations cautioned that war with Ukraine could ignite at any moment.  The French President Emmanuel Macron said to Putin that the escalations in tension were not compatible with sincere negotiations.
In a grim development, Washington has ordered a majority of its staff at the Ukraine embassy to evacuate. That adds to the existing call to private citizens issued this week to evacuate from Ukraine as early as possible.
Around 150 Florida National Guards training Ukrainian soldiers are being pulled out as the danger of an invasion by Russia increases, according to US officials.
The buildup along the Russian-Ukrainian border and a spike in military activities have increased fears that an invasion was imminent. Russia has rejected any such intentions.
Joe Biden And Vladimir Putin Could Talk On Monday
The talks between Joe Biden and Putin might take place on Monday as requested by Putin. But Joe Biden wants the talks to take place earlier.
The US has warned that a Russian invasion is imminent including the possibility of an aerial bombardment. Russia has rejected the American version of the events on the ground. They say the 100,000 troops massed along the Ukraine border were for their security against possible intervention by NATO forces.
Vladimir Putin is trying to regain influence in post-Cold War Europe. He has sought guarantees from Joe Biden that NATO will not permit Ukraine into its fold and will halt deployment of their missiles near the border with Russia. Washinton has rejected the proposals and has pressured Russia to go for joint discussion with NATO members.
Joe Biden still believes that a direct engagement with Putin was the best way to avert a war in Europe. Two previous calls have been non-productive but they set the stage for further diplomatic engagement.