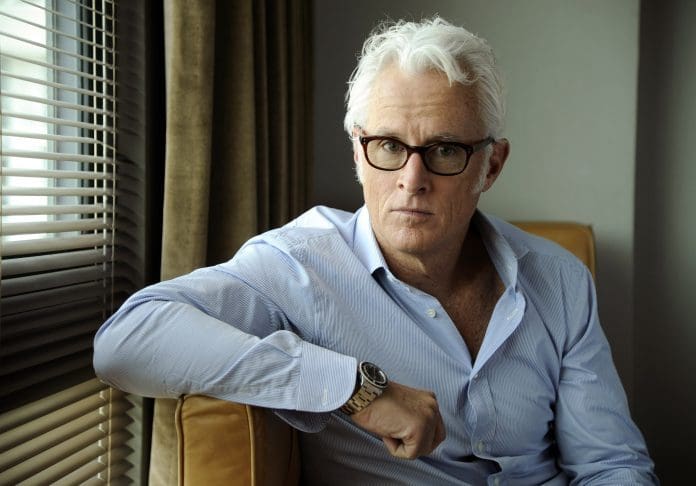 As John Slattery reports that Jon Hamm as Mad Men character Don Draper has been stealing people's hearts to the point that has made people apparently stop in their tracks to have a glance at him. Hamm has been easily hoarding the attention of the cast members of the Emmy-winning series which aired from 2007 to 2015 as told by John Slattery.
Also told to The Independent that guest stars on walking up to Hamm would land up forgetting their lines. Slattery continues to say that on multiple occasions people have just not known what needs to be done. The actor with the role of Roger Sterling further told The Independent that people would just go catatonic.
John Slattery's Account Of Hamm
Hamm was unable to understand the hype with Don Draper, calling him "a terrible guy". The 51-year-old actor tells Glamour that he finds this obsession with Don quite crazy. According to him, there are better men. Under the criteria of smart and good-looking, women must date the talented Ken Cosgrove.
However, The set of AMC drama consists of another character too that got people to turn their heads. John Slattery is of the opinion that Christina Hendricks would make people shut themselves up as she walked into the room. He finds this amazing.
The movie Confess has recently reunited Slattery with Hamm. As a matter of fact, John Slattery auditioned for the character of Don Draper. The producers had turned him down saying that they did have a guy. John Slattery narrates to The Independent that Slattery eventually came across Hamm, leaving him awestruck and compelled Slattery to believe that surely Hamm was the perfect guy for the role of Don Draper.