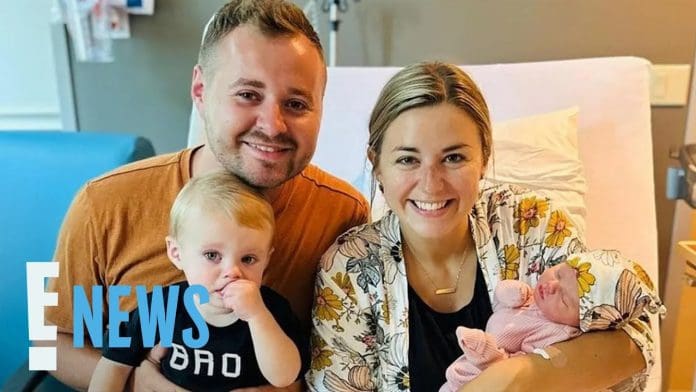 Katey Nakatsu and Jedidiah Duggar are now are a family of 4!
The couple introduced their second child, a daughter called Nora, on Friday. The couple exclaimed through Instagram, "She's here!" And our love is so strong. Sweet girl, welcome to the world.
In May 2022, boy Truett was born, giving parents Duggar and Nakatsu, both 24 years old, a child. "We're so in love," they captioned her first Instagram post. The couple announced the birth on Instagram before getting married in Arkansas in April 2021.
At the time, they posted hospital pictures with the caption, "He's here!" "True, our little one, how much we love you."
Katey Nakatsu Is Ecstatic
Truett, according to the caption, means "warrior for Christ," while Oliver, his middle name, means "peace."Before the birth of baby No. 2, Nakatsu revealed a sneak peek at ultrasound images in December of the following year.
The couple captioned a YouTube video, "We have been hiding a big secret from relatives and close friends for the past few months."
They said, "We are thrilled to share the news of baby #2 expected in May. Jedediah and Katey Nakatsu started dating in 2020 but kept their engagement a secret. The following year, the former reality star wed, bragging on social media about how his wife had made him the "happiest man in the world."
The groom said, "I had been praying for my future partner for a very long time. But I had no idea who that person would be. God provided Katey in a way that was far above my wildest expectations.