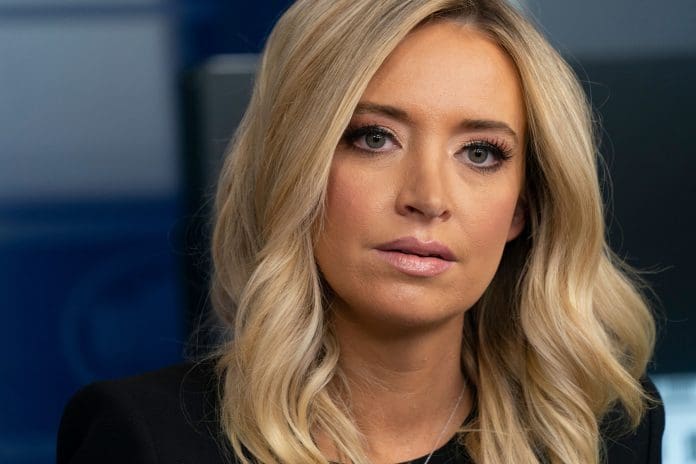 Fox hosts Kayleigh McEnany and Greg Gutfeld deliberated on the left's response to protesting outside the homes of conservative justices on 'The Five' program. Gutfeld said that there was what he referred to as the 'filter of evil' where he said the woke crowd operated.
He said that disagreeing with them does not make someone wrong, it turns them into evil in their opinion. And that gives a justification for every consequent behavior. He said that going against them gives them the license to do all that they wish to.
Gutfeld said that they vindicated the protests after the murder of George Floyd in public by a group of police officers as one of them choked him to death with their knee while a group of officers prevented bystanders from intervening, all because of a suspicion of cheating.
Gutfeld gave a laughable theory that Republicans do not see issues in such stark light. They do not believe that the opponent is evil and do not get physical so easily.
Conservative Commentator Kayleigh Mcenany Served Under Trump
Kayleigh McEnany contended that the federal administration has given the left an open pass. This allowed Jen Psaki to have a second go. When asked if the President was okay with protesters rallying at the home of justices for upholding the Roe verdict, she said that the President did not have a particular opinion on this matter.
Kayleigh McEnany mentioned that there is a code against protesting at a residence and said that Psaki had given a green signal to a crime speaking from a podium. The former White House press secretary under Trump had been rabid in her support of the Republicans even in her stint as a journalist, shunning all indications of neutrality.
Jen Psaki categorically said that peaceful protest is not extreme indicating that protestors had a right to protest outside the home of the Supreme Court justice.
Psaki also expressed the President's view that there was a lot of passion for the issue. People were fearful and sad at the turn of events and she believed that people had a right to protest.