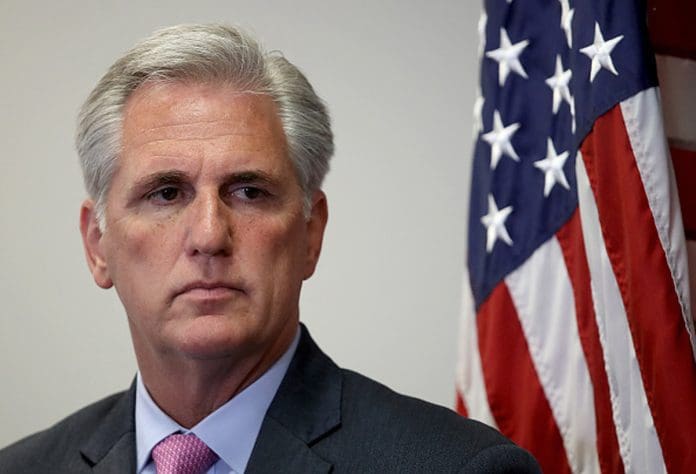 Previously, Kevin McCarthy, hs refused to resign George Santos even after fraud cases were filed against him. And recently he handed out the January 6th attack on the Capitol Building footage to Fox News host Tucker Carlson, who is head of spreading those rumors about the attack. He sided with former president Donald Trump. Republicans have been trying to prove Trump is behind all the wrongdoings. And the house speaker Kevin McCarthy has snatched away the last hope of GOP leaders proving Trump the culprit. The GOP leaders weren't even notified before he took the biggest step.
Kevin McCarthy Made His Party Ashamed Of His Move
The majority of the republicans are unhappy with his recent move, they feel betrayed. Many expressed how shocked they were after hearing it. Many of them felt it was necessary for them to review the footage themselves first. Kevin McCarthy's naive move could jeopardize many plans or actions. He later revealed that Tucker Carlson has promised him not to misuse it. However, it doesn't justify his position.
He is now concerned for those who have voted for him and put him in that position, and those who are willing to keep him there. Thus he is not at all concerned about the recent stunt he pulled with Fox News. He shook hands with an enemy. Kevin McCarthy might be doing something behind the scene. He has definitely something to gain from this. The former president previously helped him to win the speakership.
Kevin McCarthy paid the most to his party members, which happened for the first time so that he could make room for more votes himself. That is what the opposition party is expressing against him. He is purchasing goodwill among party members to earn votes.