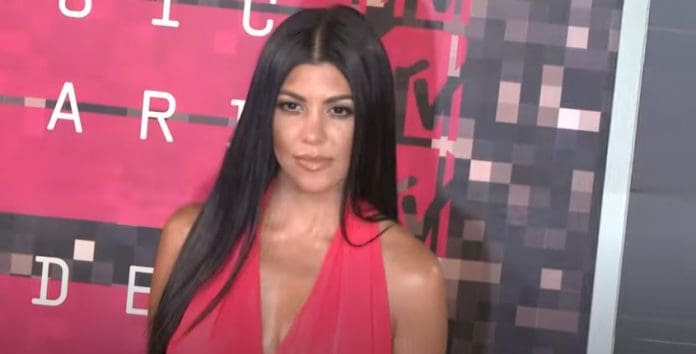 Travis Barker proposed to his girlfriend in style, and Kourtney Kardashian flaunted it on her ring finger. Travis proposed to the founder of Poosh at a romantic dinner on the beach with a giant diamond ring.
Barker stayed true to the Kardashian tradition of going flashy and big with the oval-cut gigantic diamond ring he gifted to Kourtney Kardashian.
Experts say that it appears to be bigger than 15 carats, enclosed in a hidden halo or pave setting. The sparkler is being valued at close to $1M.
Kourtney Kardashian's Stone Bigger Than Her Sister, Kim's
Kourtney Kardashian's ring appears to be larger than the 8 to 10 carat stone worn by the eldest sister, Kim, according to gemologist Olivia Landau. She added that the stone worn by Kourtney Kardashian is set inside a solitaire style skinny platinum and has a pave-set diamond band.
The 45-year-old Travis Barker has been seeing Kourtney Kardashian, aged 42, ever since January. But their acquaintance goes back a long way as they have been neighbors and friends for years.
The drummer of Blink-182 had been previously wedded to Melissa Kennedy in 2001-2002, and later to Shanna Moakler between 2004 and 2008.
Travis also shares 2 children with Shanna, Landon, and Alabama, aged 18 and 15 respectively.
Kourtney Kardashian is getting married for the first time though she had previously been with Scott Disick several times over the years. She shares 3 children with Disick – Mason, Penelope, and Reign.
Back in 2011, Disick had even chosen a yellow diamond engagement ring in an episode of Kourtney and Kim Take New York. But Kourtney Kardashian had rejected the casual proposal.
Barker and Kourtney have confirmed and cemented their engagement with the glittering rock. The drummer even has several tattoos on his thing and heart, professing his love for Kourtney.
There has been no word of a wedding taking place shortly. But when they announce it, it is going to be a cause of major celebration for their fans. Kourtney has been the reclusive one among the sisters.