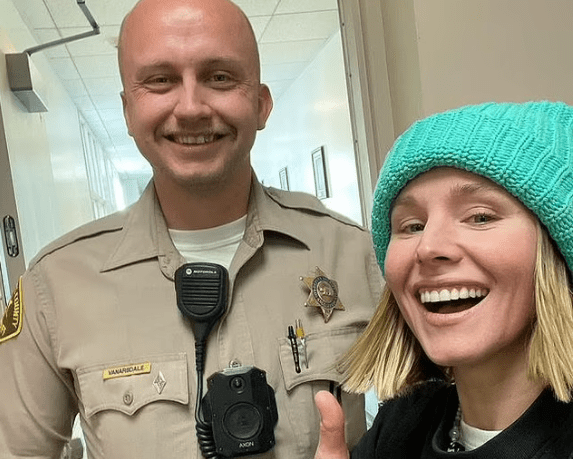 Kristen Bell, actor, and author was at the receiving end for photos shared by the LA County Sheriff's Dept. this weekend. The original The Good Place star posed for pictures along with racist deputies at the Lancaster Station.
In some shots, she flashes the thumbs-up sign, while in others she can be seen with her arms around them. The Sheriff's Office captioned the pictures saying that they had the pleasure of meeting Kristen Bell, one of the kindest people on earth. They further added that Lancaster was never dull.
People Commented That Kristen Bell Was In A 'Bad Place'
People slammed the pictures online saying that Kristen Bell had been friendly with a police department that has formed several gangs, and was responsible for costing taxpayers millions in payouts. The department has also been found to be blatantly racist.
Gangas associated with the department have been described by federal judge Terry Hatter as a white supremacist, neo-Nazi gang engaged in racially motivated hostility. There have been instances of racist deputy gangs who engaged in brutal ganglike racist activities.
Commentators said that the pictures 'sucked.' They said that Kristen Bell was being friendly with the deputies because she was a landlord.
Kristen Bell has spoken in favor of Black Lives Matter, a decentralized crusade against racism and police brutality, in the past. Sh, along with Dax Shepard, her husband, has vowed to nurture their children to be against racism.
Kristen Bell is also the co-author of a bestseller for children, The World Needs More Purple People, that topped the New York Times list. The book is about reaching out beyond any political colors of blue and red. She is set to release a sequel, The World Needs More Purple Schools, in June the next year.
People commented that Kristen Bell was in a bad place, while others said taking pictures with gang members sucked. Others referred to her as a landlord celebrity who had allied with tainted cops who have allied with their property at the expense of human lives.