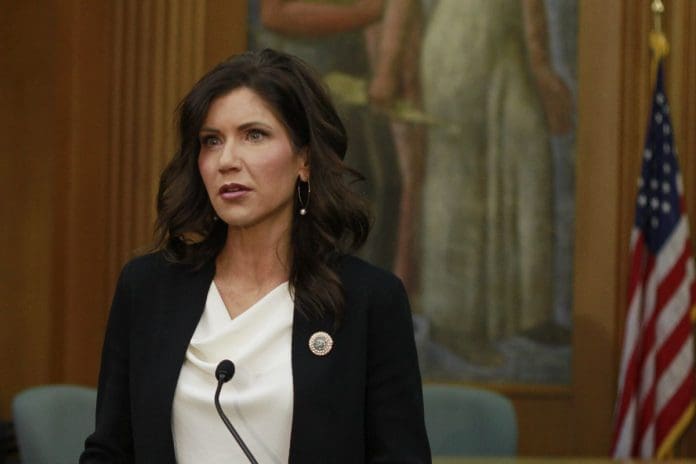 Kristi Noem is one of the most popular faces in the political history of the United States Of America. She has been around the circuit for a long period of time and has had a significant contribution to shaping the political scenario of the country. Noem is currently serving as the Republican Governor of South Dakota. She has recently extended her support for the ban on abortion in the United States of America. On being asked about her decision, the politician defended her stance as well. America is currently divided into two groups following the historic decision of the Supreme Court. The Supreme Court has overturned the Roe v Wade case and has triggered a huge controversy across the country.
One of the groups is supporting the decision as they stated that no one has the right to take a life. However, most of the citizens in America are very angry. They are of the opinion that every woman must have the liberty to choose for herself. Eminent celebrities have stated that banning abortion is one of the biggest threats to the freedom of women. They said that a woman must be given the freedom to choose whether or not she wants to give birth or not. However, Kristi Noem has stated that the ban would be enforced in South Dakota in full force. Let us learn more about the story in detail below. 
Kristi Noem Supports Abortion Ban 
Kristi Noem has stated that abortion will be made illegal in South Dakota following the Supreme Court's verdict on Roe v Wade recently. She stated that all kinds of abortion would be banned. However, exceptions will be made for all those females who are at life risk. In their cases, aborting the child will be allowed. 
Kristi Noem was asked by Dana Bash whether it would be morally correct to force a ten-year-old to give birth. Kristi answered the question by referring to the situation as unfortunate.