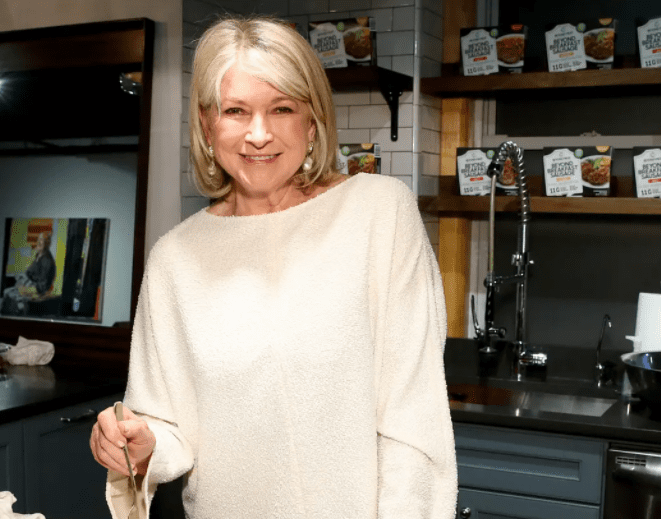 Cookbook author and lifestyle mogul Martha Stewart reveals why she reigns as the undisputed queen of the kitchen. She gave a glimpse of her pie skills on Wednesday, making 30 pies in a day for employees on her stunning farm for Thanksgiving.
The 80-year-old Martha Stewart shared that it took her 20 hours of baking for the 30 pies. She shared captioned pictures of the pies she shared, giving details of the delicious desserts that she had conjured up.
Martha Stewart gave details of the pies she baked. Of the 30, 10 were brown-butter rum pecan pie, another 10 were cranberry tarts with almond crusts, while the final 10 were pumpkin pies with spice flavor in pate brisee short-crusts, Martha Stewart said.
She said that everyone on her farm had a choice of one of the pies that she made this year for Thanksgiving. She said she hoped they liked her recipes.
Martha Stewart revealed that she kept 1 of each of the pies aside for Thanksgiving lunch. But there was much more. The host of Martha and Snoop's Potluck Dinner Party revealed that the cooking spree on the holiday did not end there. She said that after literally spending the whole day making various pies, again for her employees, she moved on to make the greater part of her preparations for Thanksgiving.
Martha Stewart wrote that next, it was the turkey stuffing and the sides. She concluded her captions on Instagram by telling readers to share their cooking plans for Thanksgiving day.
Martha Stewart's Day Did Not End With The Pies
It continued to be a packed day for Martha Stewart. She took her viewers through a simple yet clever hack for making the turkey. She shared a secret for those who do not want to baste the turkey after every 30 minutes as it roasts.
She explained to her viewers that if there wasn't a cheesecloth to cover the turkey, a raid on the husband's T-shirt drawer should do the trick. A clean T-shirt has to be soaked in utter and white wine and then draped over the turkey. She explained that this helps keep the top skin of the bird from getting burnt.
It has been a busy year for Martha Stewart. She is back with Snoop Dogg for their Snoop & Martha's Very Tasty Halloween, where they were judges. She has also launched her frozen foods line in September.