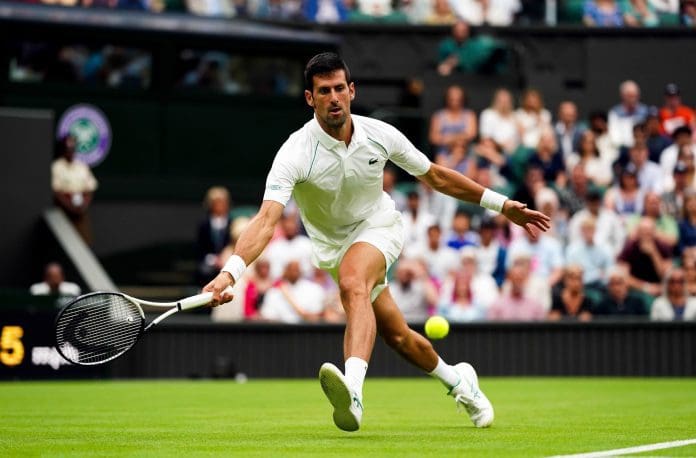 Novak Djokovic is one of the biggest names in the professional tennis circuit. He is an impeccable player and is considered one of the legends of the game. In an era where Rafael Nadal and Roger Federer reigned supreme, it was not easy for Novak to come and make his mark. However, with the talent he possessed, it was hard to write him off. He soon proved to the world that he belonged to the elite group of tennis players. Novak's display of tennis attracted the eyes of most experts and he was well above the average. Over the years, Novak blossomed into one of the menacing threats, outlining even Federer and Nadal on several occasions.
The athlete has won almost every Grand Slam in his career. He is currently in quest of adding yet another Wimbledon title to his already ornamented trophy cabinet. Although, it will not be an easy task for him to win the title, in reality, the chances this year are higher than ever for Novak. With Rafael Nadal making a shock exit out of the tournament in his first game, Novak has a golden opportunity to power through his opponents. Novak Djokovic has already advanced to the quarter-final stages of this year's Wimbledon. Let us learn more about the story in detail below. 
Novak Djokovic Beats Van Rijthoven
Novak Djokovic faced off against Van Rijthoven in the round of sixteen in Wimbledon. The match lasted for four sets as Novak faced a tough opponent in Van Rijthoven. Djokovic was very much impressed by the way his opponent played. 
Novak Djokovic won the match 6-2 4-6 6-1 6-2. However, Novak stated that he was happy things panned out for him. The star player also said that Van Rijthoven has great potential and can be a star in the future.