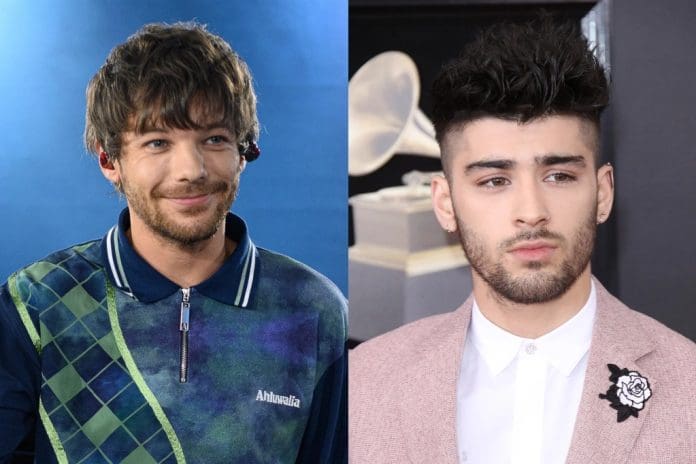 One Direction singer split 7 years ago, just after Zayn left the band. The band took a break, and they are still on a break. However, the boys started releasing their solo albums and pursued their solo careers as a singer. All of them were solely loved and admired by their fans—Harry Styles, Louis Tomlinson, Liam Payne, Niall Horan, and of course, Zayn.
Louis Tomlinson Shared His Frustration With Zayn
Over a decade ago, Louis and Zayn got into a fight on tweeter regarding bad choices of songs they made while Zayn was in the 'band'. Louis took that personally and, of course, quite understandable when you are attached to something, and someone makes the heart-wrenching comment and how much he despised the song's taste.
After that incident, the band took a break and promised that fans would come back, and the fans are still waiting for that most awaited reunion of 'one direction. Nevertheless, all the bands made their solo career quite polished and equally loved by the fans.
On Wednesday, Louis Tomlinson appeared on 'the Zach sang' show, where he shared his thoughts about Zayn after being asked whether they have reconciled or not; Louis's reply made things quite clear about the offended he is with Zayn; still, he wants to make something good. Further mentioned we might 'bump into each other; they didn't keep each other's numbers on their phone. Louis said he is still not mature enough but still open to fixing the past mistake and can now see where Zayn's point of view came from.
Louis Tomlinson's mother passed away in 2016, and it was his mother's wish to patch things up with Zayn. Though he respects Zayn's wish to take time and space, there is regret in his voice. Louis wishes him well and often 'thinks about him'. However, last month Zayn's cover of 'night changes' made everyone nostalgic, making it pretty clear to Louis that those boyband songs were significant to Zayn.