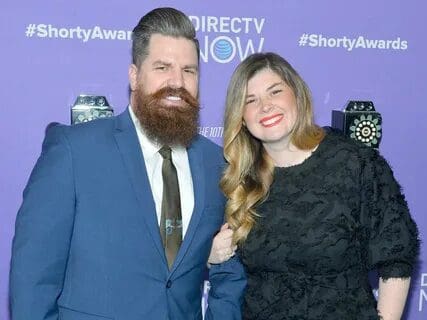 Magnolia Network has pulled Joanna and Chip Gaines' brand-new show, Home Work, from its lineup after several homeowners alleged that their homes had been damaged during renovations.
The series, hosted by Candis and Andy Meredith, focused on remodeling homes in the Utah area. But when at least 3 families shown on the show came forward on social media this week with allegations of damaged homes, long delays, and over-budget renovations, Magnolia Network decided to scrap the show.
Magnolia Network Acknowledges The Homeowners' Complaints
Magnolia Network knows that some homeowners have voiced their worries about the remodeling projects launched by Candis and Andy Meredith, Magnolia Network president Allison Page said in an interview. In the past few days, the network received more details about the range of these problems. Magnolia Network has chosen to terminate 'Home Work' from their lineup pending an examination of the allegations that were voiced, she added.
One homeowner, Aubry Bennion, posted a series of 18 Instagram posts detailing her journey on Home Work. Bennion noted in an Insta post that the celebrity couple, the Merediths, originally informed her they would remodel the kitchen in 3 weeks for $20K. They eventually fixed funding of $25K during the shooting of the series.
But the operation took 5 months. She noted that it finally cost her more than $39K. The majority of the money was used to fix the problems produced during the remodeling, informed the homeowner.
Bennion said that she even got in touch with the network's producers for assistance during the remodeling. They supposedly gave Candis a warning after the phone call, read Bennion's Insta post. However, no actual difference occurred.
Candis and Andy Meredith posted on Instagram in response to the allegations. Magnolia Network launched Jan. 5 in partnership with Discovery.