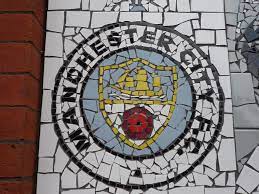 Erling Haaland missed his opportunity to perform for his country in the World Cup. Well, he is back with a bang to compensate for his goal tally as the league season returns. Thanks to the form of their star man, Manchester City has defeated Leeds United and has continued chasing Arsenal for the top spot in the league table.
Wednesday, Leeds faced a rolling stone in Erling Haaland driven by Pep's Manchester City and they surrendered with a three to one scoreline in their own backyard.
After the first-half strike from Rodri, Haaland scored a brace in the second half alone to take the score to three. When Haaland was in such form in Bundeshliga, many doubted his abilities. However, now Erling is running riot in the premier league too as he became the first to score 19th and 20th, becoming the first player to score twenty goals before January.
Manchester City Defeated Leeds Thanks To Haaland And Rodri:
Haaland took Pep Guardiola's team to thirty-five points and now they are standing only five points behind Arsenal.
Manchester City has been the better team in both the halves. However, their one goal lead in the first half did not show a lot of that domination. Leeds Keeper, Illan Meslier has been a superhuman, preventing Haaland from finding the net in the first half.
After Jack Grealish stole the ball from midfield, ran into the D-box area, he crossed it to his partner to roll it inside an open net. Haaland, who has been born in Leeds when his dad was a player for the club, increased City's lead during the 2nd half.
The City duo teamed up once more to score City's 3rd goal. Erling Haaland finished off a superb one-two ahead of the goal of the opponent with a flawless first-time effort for his 26th goal across all of this season's competitions.