The football season might have been put on hold and is scheduled to return in due course, but that doesn't mean that football clubs have been inactive and essentially out of service over these last few months. In fact, it appears to have been the total opposite.
The return of football has obviously been a key topic of debate, but football club owners and managers would still have been plotting their respective summer rebuilds and – with many players' contracts set to expire by the end of June – clubs would be drawing up a list of potential targets. At Manchester United, that rebuild is desperately needed.
Of course, Ed Woodward and Ole Gunnar Solskjær are human like the rest of us, perhaps taking in endless Netflix shows, reading bundles of books and attempting to play various games like the casino creations which now takes EcoCard's transfers to Slotheaven's deposits. But, alongside the downtime, both men will be plotting Manchester United's return to the top. It's no secret that the club is expected to spend big in the summer in an attempt to close the gap between them and rivals Manchester City and Liverpool.
So, with transfer rumours spreading and speculation rife, we thought we'd highlight some of the key targets the Red Devils have been linked with in the summer window.
Kai Havertz
A prodigiously talented German International, Kai Havertz has been lighting up the Bundesliga in recent times and is expected to have a huge career ahead of him. Bruno Fernandes' move to Manchester United provided some much-needed creativity to their ranks, and Havertz is rumoured to be an option which could help supplement that. Aged just 20, the Bayer Leverkusen midfielder has been watched by the Red Devils, although competition is fierce, with German giants Bayern Munich also linked.
Jack Grealish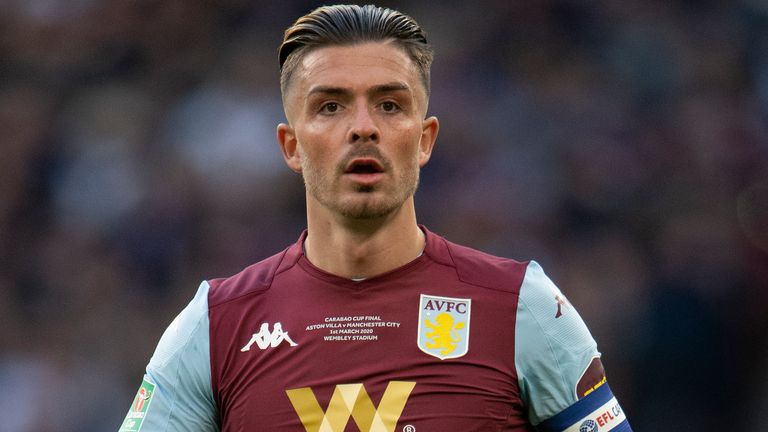 Jack Grealish has been one of Aston Villa's few shining lights this campaign. His immense talent has really come to the fore this season in the Premier League, carrying on from his remarkable showing for Villa last season during their promotion season in the Championship. Tottenham have been circling for a couple of years according to reports, but as have Manchester United as they look to add more creativity to their ranks. Grealish certainly fits the bill too; he's young, talented, knows English football and will only get better with age. Ole Gunnar Solskjaer is thought to have been impressed by Grealish too, with the player surely open to a move to Manchester should it ever become a realistic option. Watch this space.
Jadon Sancho
Arguably the biggest and most exciting name Manchester United are being currently linked with, England international Jadon Sancho would be a real coup for the Red Devils. Yes, Manchester United are one of the world's biggest clubs, but their stock has dropped, and their position at the top of football with some of the beautiful game's elite clubs is under threat. But Sancho is thought to be keen on a return to English football. He would be part of a project at Manchester United, he'd arguably be their star man, and he would certainly get a hefty pay rise too. Spanish giants Real Madrid are circling too, though, which would certainly throw a spanner in the works. Should Sancho end up back in England with Manchester United though, then that'd be a real statement of intent from the club, and one that is desperately needed too.
Other players linked are Philippe Coutinho, Timo Werner, Moussa Dembele, Jude Bellingham, James Maddison, Gareth Bale, Josh King and Adrien Rabiot.