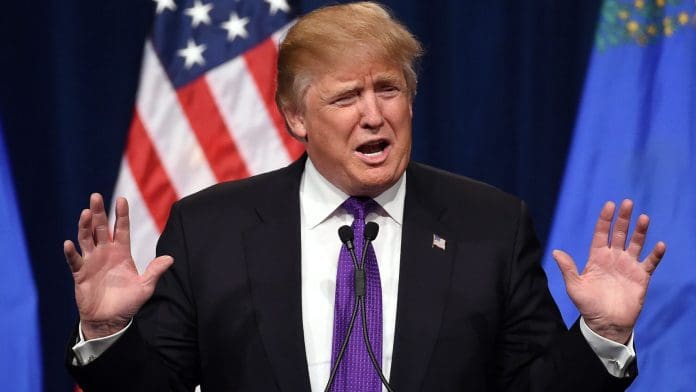 Former President Donald Trump has renounced his claims that records taken from his Mar-a-Lago residence are shielded by the executive or attorney-client privilege, according to the Department of Justice, which means a special master is no longer necessary to evaluate the documents.
Attorneys for the DOJ said that the dispute over whether records are protected has been condensed to just one page.
They submitted the proposal late on Thursday in a 40-page document.
The government's lawyers allege that a court file made earlier this month by Mr. Trump's attorneys hardly cites the privilege defenses that were once the centerpiece of his case. The administration claimed that indicates he has given up the argument.
Mar-a-Lago Documents Will Not Be A Priority
Requests for a response from Mr. Trump's Mar-a-Lago legal counsel were not answered by a spokeswoman.
During a more than eight-hour search in August, the FBI collected more than 11,000 papers from Mr. Trump's Mar-a-Lago home in Palm Beach, Florida. Some of the documents have "top secret" and "classified" security designations, which are the two highest levels of the American government.
The files, according to Mr. Trump's legal team, are shielded from investigators considering potential criminal charges by the attorney-client and presidential privileges.
According to a search warrant that was published earlier this year, investigators are checking to see if Mr. Trump violated the Espionage Act by perhaps handling secret documents improperly. Mr. Trump objected to the use of those documents by the government and requested that a federal judge appoint an impartial arbitrator to determine whether the confiscated documents are covered by legal privilege claims. Mr. Trump's request was granted, and U.S. District Senior Judge Raymond Dearie was chosen to evaluate the documents and determine which ones should be off-limits to federal investigators.
The Justice Department has contested that choice, claiming that Judge Dearie's appointment is superfluous given that their privilege teams—a specialized division inside the Justice Department that examines records for such claims—have previously reviewed the files.