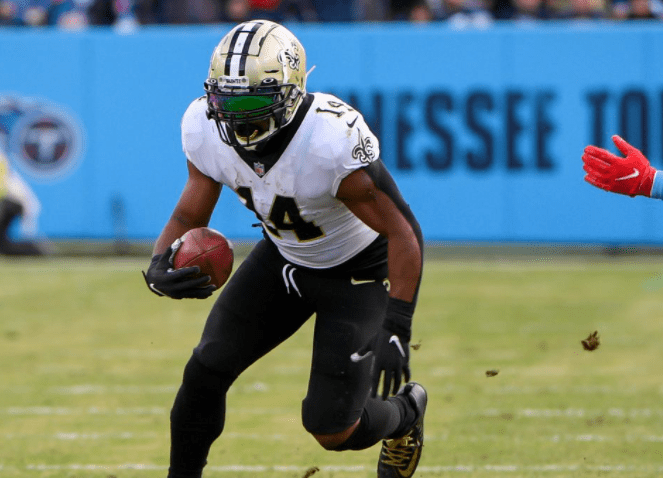 Mark Ingram of New Orleans Saints has been declared inactive for Thursday night at the Caesar Superdome.
Zack Moss of Buffalo Bills has also been inactive for the game. While Mark Ingram is marked as questionable due to his knee injury, Bulls' Moss was decidedly healthy and eligible but the coach has decided not to play him. That rules them both out for the game on Thursday at the Caesars' Superdome.
The injury to Mark Ingram II is a bitter setback for an already depleted defense of the New Orleans team. His mate in defense, Alvin Kamara is also out. He was ruled out with a knee injury on Wednesday.
The lead runner for Saints' will likely be Tony Jones Jr., a 2nd-year pro. Veteran Ty Montgomery will help carry the burden. but the inclusion of Taysom Hill, quarterback, in the running game is doubtful as he is the only active quarterback backup. Ian Book is another healthy scratch for the team.
Mark Ingram Key Part Of Saints' 1st Down Department
Mark Ingram was a vital part of the Saints' 1st down department. He has garnered 21 1st downs in his 4 games. It is a key factor in a successful Saints' run game. The Saints will be hosting the Bills for the NFL Thanksgiving game. Mark Ingram's team is looking to go above 0.500. they are currently 5-5 with a slightly better record than the 6-4 of Bills.
Mark Ingram joins 4 other players on the list, Ryan Ramcyzk, Alvin Kamara, Marcus Davenport, and Tanoh Kpassagnon. Kamara is struggling with a knee injury and will be out. he had recorded 7 touchdowns, 310 receiving yards, and 530 rushing yards. Saints have been forced to re-strategize the team's offensive in his absence.
The absence of Mark Ingram will make the Saints fill another void. He had 2 touchdowns, 156 receiving yards, and 499 rushing yards in just 4 games he played this season.