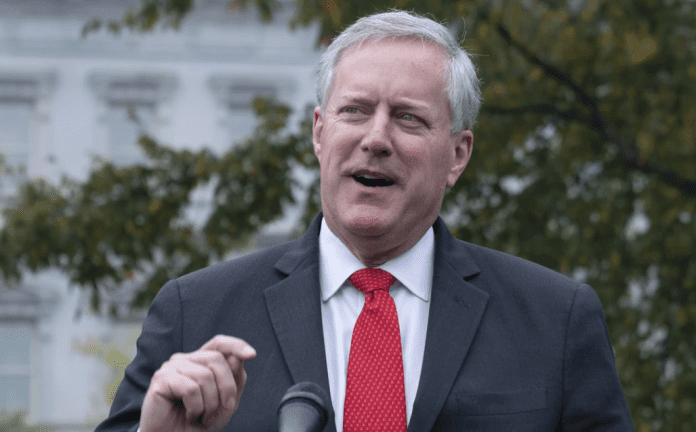 Trump's ex-staffer Mark Meadows is being investigated by North Carolina authorities for registration fraud as a voter. They are investigating an allegation that the Trump aide did not own, visit, or reside at the address that he registered.
Mark Meadows served as former President Trump's last chief of staff. He had repeated Trump's dubious claims of extensive voter fraud during the 2020 presidential election. He actions are being scrutinized by North Carolina authorities over his claims of voter registration, according to the state authorities.
The state investigation bureau of North Carolina has been assigned to head the probe after the matter was referred by the district attorney to the DoJ of North Carolina's special prosecutions department. This was revealed by a spokesperson of the department, Nazneen Ahmed in an email.
Mark Meadows Registered To Vote From A False Address
The investigation was ordered in reply to the assertion that Mark Meadows registered in September 2020 to vote from an address that he falsely claimed to have resided at. Neither did he own nor did he visit the address and the state election board is investigating it.
Ahmed said that the SBI has been asked to examine, and the findings will be reviewed after the investigation.
The election board has not commented on the matter. Under North Carolina law, voters must reside in the county of their registration and also must have been present in that county a minimum of 30 days before the date of the election. This is given in detail on the website of the state election board.
The allegation of false voter registration was first reported by The New Yorker magazine. It reported that Mark Meadows voted absentee during the presidential elections in 020.
Mark Meadows refused to comment on the topic. He also faces charges of contempt leveled by the congressional committee that is investigating the insurrection on January 6 at the Capitol. A crowd of radical supporters led and guided by Trump had tried to halt the certification of Joe Biden's election victory.