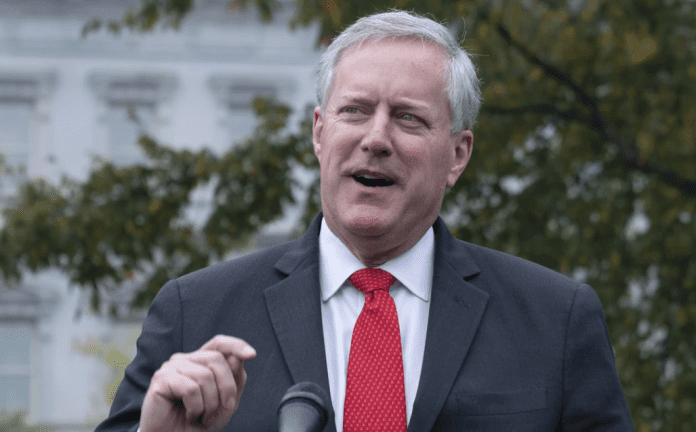 CNN did manage to gain around 2,319 text messages that Mark Meadows, the White House chief of staff for the former President Trump, had sent and received in January 2021. The vast collection of texts does offer quite a revealing picture of how the inner circle of the former President worked behind the scenes in order to turn the election results- after which they resorted to violence- leading to the Capitol Riots on the 6th of January, 2021.
The logs, which the former Chief of Staff selectively issued to the House committee did investigate the attack on the 6th of January- which highlighted how the former Chief of Staff was present at the center of major conspiracy theories which claimed that the election results had been rigged.
Mark Meadows And Several Congressmen Had Been In Communication Prior To The January 6 Riots
The text messages to and fro from Mark Meadows include several messages issued from Trump's own family. His daughter Ivanka Trump, his son-in-law Jared Kushner, his son Donald Trump Jr- and several other important members of the Republican party had exchanged numerous messages that were all linked to one other. The text exchanges also contained messages from around 40 current and former Republican members of Congress- which included Reps. Jim Jordan, Marjorie Taylor Greene, Mo Brooks, and Senator Ted Cruz.
The texts also included the reactions that all the members had when the riots took place on the 6th of January. Greene had texted Mark Meadows about a shooter and how it was necessary for Trump to understand that this wasn't the way to solve things. Interestingly, Meadows never replied.
Incidentally, Mark Meadows had been talking about conspiracy theories, election results, and Trump's flagging popularity even before the elections were underway.