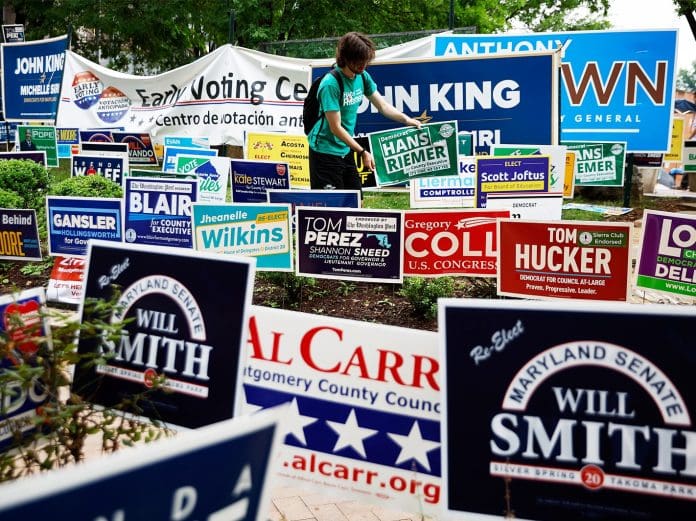 Both the Democrats as well as the Republicans have been looking deeply into the Maryland primary to watch out for the governors this year. As has been previously reported, all of the 188 seats in the General Assembly of the state have been present on the ballot. Dan Cox, who has been backed by Donald Trump, went on to defeat a moderate rival that had been backed by Governor Larry Hogan.
Cox will now be facing the winner of the Democratic primary in the general elections that will be held in November. One of the bestselling authors that were backed by Oprah Winfrey, Wes Moore, also seemed to have quite an early lead on Tuesday night, with the major focus starting to shift towards mail ballots that seemingly won't be counted until later in the week. A former US Labor Secretary, Tom Perez, and Peter Franchot, the four-term state comptroller of the state have also been decreed to be the other leading candidates. 
Interesting Developments At The Maryland Primary
In other news from the Maryland Primary, US Rep. Anthony Brown handily defeated Katie Curran O'Malley, a former judge as well as Maryland first lady for the Democratic nomination for the post of attorney general. This office will soon be opening with the retirement of Attorney General Brian Frosh.
Interestingly, Brown was the lieutenant governor during the administration of former Governor Martin O'Malley, the husband of Curran O'Malley. For the GOP, Micael Peroutka, who also served a massive term on the Anne Arundel County Council, also defeated Jim Shalleck, the former prosecutor. 
In yet some more news from the Maryland Primary, Brooke Lierman, a state lawmaker from Baltimore, went on to win the Democratic nomination to be the state tax collector. She defeated Tim Adams, who has been serving as the mayor of Bowie.