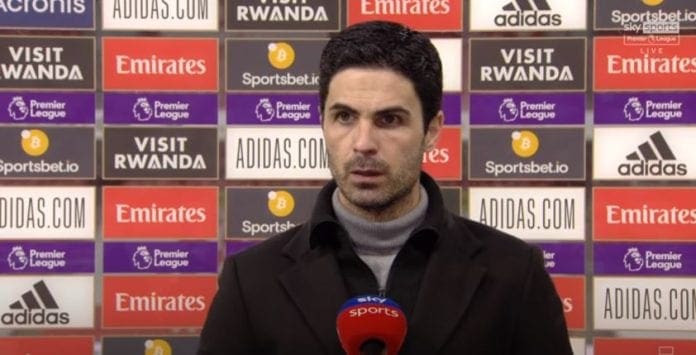 Mikel Arteta, the manager of Arsenal, was full of praise for the versatility that Oleksandr Zinchenko brings to the field as the international from Ukraine prepares to exit Manchester City and enter his squad.
The Gunners managed to agree on a deal amounting to £30Mn directly with the current EPL champions for Zinchenko. There is an additional £2Mn as add-ons present in the contract. Zinchenko, 25, is set to become Arsenal's fifth signing during this summer transfer window. 
Mikel Arteta and Zinchenko have previously worked together when Arteta was Pep Guardiola's assistant from 2016 to 2019 at Manchester City. While talking to reporters after Arsenal defeated Orlando City 3-1, Arteta explained that some formalities are still remaining before the move is completed, however, they are delighted to have the player. He explained that he knows Zinchenko quite well, and called him exceptional.
Mikel Arteta Zopes Zinchenko Will Add Some Competitive Desire
Mikel Arteta continued that he sees Zinchenko as a player that is going to add another edge of competitiveness to the existing dressing room. He explains that Zinchenko's early career saw his natural play as a No. 10. However, he was then converted to play in the left-back position. As such, Arteta believed Zinchenko has the ability to do many things that he sees as needful in the way his squad is currently playing.
Mikel Arteta adds that Zinchenko's versatility is an ability that will be crucial for his team, The reason being that there are already proper full-backs at the current position of Zinchenko (left-back). As such, Arteta expressed his delight once more.
Arsenal defeated MLS side Orlando to record their third win during this preseason. The club from England saw Reiss Nelson, Eddie Nketiah, and Gabriel Martinelli feature as goalscorers. For Orlando, the lone scorer was Facundo Torres.