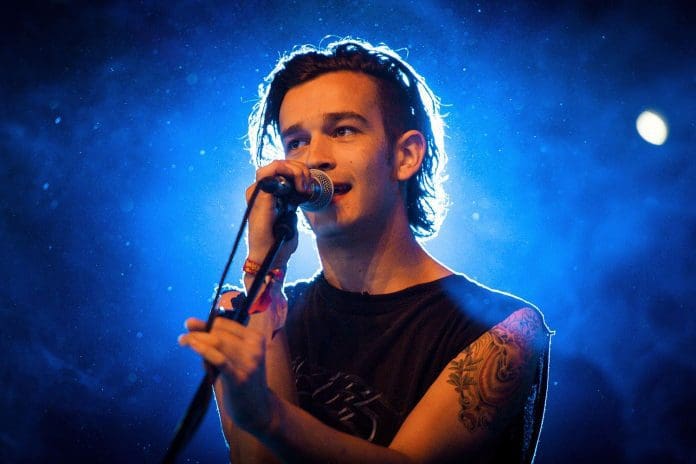 Rumors of a relationship between Taylor Swift and Matty Healy are getting more and more frequent.
On Thursday night, the 34-year-old frontman of 1975 was discovered breaking into Swift's 33-year-old New York City apartment. The 1975 frontman was reportedly seen in a TikTok video shot by @brandeegaar sprinting up the stairs and into Swift's apartment building's main lobby as someone held the door open for him.
The singer races up the stairs and into Taylor Swift's apartment building's main lobby in a TikTok video tweeted by @brandeegaar, with someone holding the door open for him. The "Love It If We Made It" singer carried a duffle bag while sporting a sharp attire of a black sweater, dark jeans, and clean white shoes, setting the tone for a late-night encounter.
Matty Healy And Taylor Swift Are A Couple
Matty Healy's visit to Swift's NYC apartment followed allegations of her ex, Joe Alwyn, feeling "slighted and distraught" about her supposed "budding romance" with the singer, adding a layer of emotions to the emerging scenario.
An insider stated to the Daily Mail that the 32-year-old "Stars at Noon" actor is feeling disappointed and misled, having placed his confidence in Swift when she promised him that she and Healy were simple "friends" during their work on her new album, "Midnights." "Joe was conscious that Taylor and Matt were creating music together and collaborating," stated the source to the newspaper.
Swift and Matty Healy continue to appear together, feeding rumors. Their most recent outing caught people's attention as they left New York City's Electric Lady recording studio on Monday night. At Casa Cipriani, the couple was also seen having a PDA-filled moment.
In February 2023, Alwyn, 32, and the "Karma" singer called it quits.