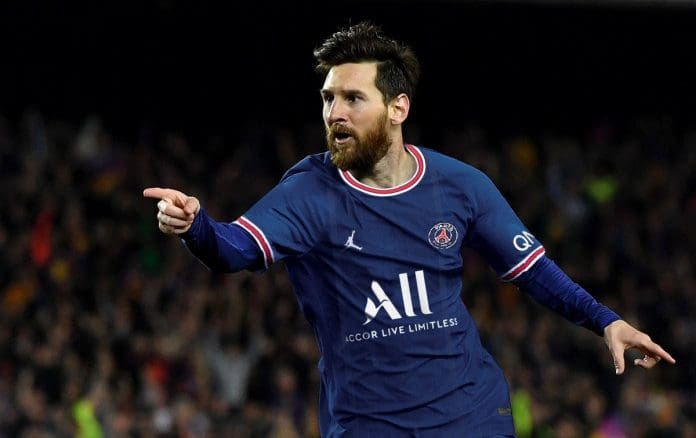 A brilliantly opportunistic goal from Lionel Messi brilliantly guided PSG to a win against Toulouse by two goals to one, in a French League (Ligue 1) match this Saturday. It was an outstanding second-half winning goal at the Parc des Princes as the Paris St. Germain side was without the support of Kylian Mbappe, who was injured, and Neymar.
PSG came from a goal down to defeat Toulouse 2-1 and fortified its position at the top of the French Premier League. Toulouse took the lead thanks to Dutch midfielder Branco Boomen. The mid-table team got the lead from a 20th-minute free kick. But even as halftime approached, Ashraf curled in the free kick.
The club, owned by Qatar, now stands 8 points ahead of the rest in the French league table thanks to Lionel Messi's superb goal. Marseille comes second on the table. Marseille goes on to play Nice this Sunday and then plays PSG at home this midweek in the French Cup.
Mbappe will not be alongside Lionel Messi even in that game. The French star will also be out of the last-16 first leg of the Champions League against German champions, Bayern Munich. This leaves Lionel Messi to take up the whole burden against the German giants. Mbappe has been ruled out for 3 weeks with the thigh injury he suffered in their 3-1 win against Montpellier.
Lionel Messi's Goal Has The Hallmark Of The Superstar
Lionel Messi displayed the perfect mix of technical brilliance and opportunism as he waited for the right money in a moment of complete chaos near the edge of the Toulouse box. A ball from Soler to Hakimi Achraf sets the ball moving. Lionel Messi seems oblivious to the situation at this stage though he keeps an eye on the situation. The ball moves in the general direction of Lionel Messi and he lets go an opportunistic first-time that caresses into the goal.