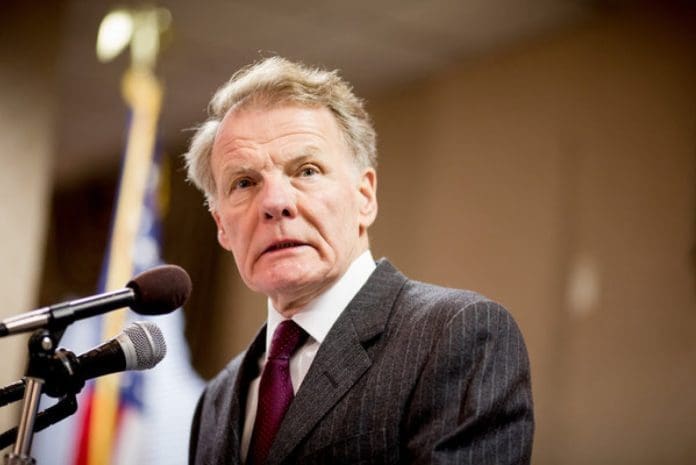 Former Illinois House Speaker Michael Madigan, one of the most powerful lawmakers, was charged with racketeering, bribery, wire fraud, and extortion by the US Attorney's Office in Chicago on Wednesday. According to the indictment, Michael Madigan, 79, is accused of 22 counts. After a more than two-year investigation, a federal grand jury delivered an indictment. 
Michael Madigan's Scam Finally Put To An End
Michael Madigan resigned as Speaker of the House in January 2021 after a long tenure. In 2020, the Chicago Democrat was charged in a long-running bribery scam involving Commonwealth Edison, the state's major power provider. Court records at the time didn't specifically name Madigan, but they did make it obvious that he was the person referred to as "Public Official A" in the documents.
According to the indictment, Madigan participated in several schemes to gain employment for his legal practice, including work from clients with business before the state of Illinois and the city of Chicago.
Madigan was the longest-serving speaker of the Illinois House of Representatives in contemporary American history. Madigan was compelled to resign from his seats in the Illinois House of Representatives and his position as chairman of the Democratic Party of Illinois a few weeks later. Madigan still wields a number of the power levers that propelled him to the top of party politics for so long.
According to the state board of elections records, he is still the chairman of two campaign committees that manage roughly $13 million in campaign funding.
The money can be distributed to other candidates for office and used to pay campaign personnel, as Madigan has done for numerous candidates since leaving office.
Madigan and an unnamed Chicago alderman are accused of conspiring in the indictment. It was said that Madigan pledged to assist with the "future governor" to have the alderman nominated to a state board. The alderman is said to have wanted a position with a salary of more than $100,000 per year.