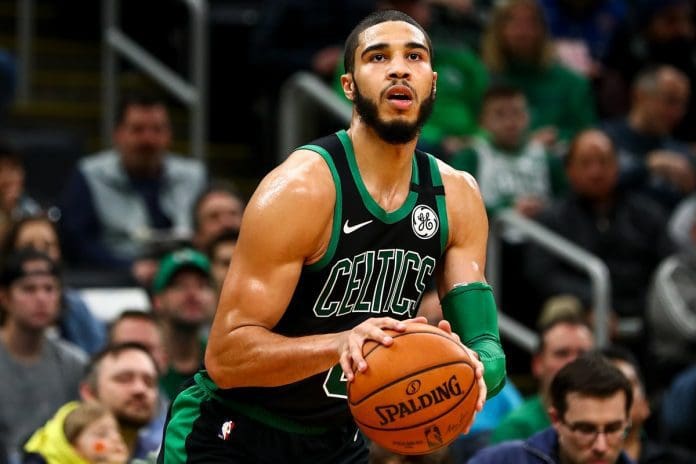 The Grizzlies called a timeout after the Celtics stretched their lead to 15 points early in the fourth quarter on Thursday, and Marcus Smart, who had been out of the game at the time, returned to the game quickly.
Boston's point guard raced onto the court, jumping, laughing, and hollering as he went from one teammate to the next, letting each one know how he felt about the latest surge in a season full of them.
The Celtics have been questioned about MVP candidate Ja Morant, Jayson Tatum, and the rising Grizzlies in recent days. They were complimentary, but they also understood that Memphis had rarely encountered a defense as formidable as theirs.
Jayson Tatum's Performance Influenced His Teammates
And, despite the absence of standout big Jaylen Brown, the Celtics cruised to a 120-107 victory. This was maybe the strongest indication yet that these Celtics could be for serious, and they're feeling pretty good about it after a streak of victories over depleted and outmatched opponents. Jayson Tatum finished with 37 points, 21 in the fourth quarter, 6 rebounds, and 5 assists, but with Brown out, he had plenty of support. Al Horford had 21 points and 15 rebounds in 40 minutes of play, while Smart had 18 points and 12 assists. Overall, the Celtics hit 51.7 percent of their shots and 43.2 percent of their 3-point attempts.
Brown was out with a sprained ankle, and his replacement, guard Aaron Nesmith, hurt his right ankle midway through the first period and did not return. Coach Ime Udoka relied heavily on his core rotation players in the fourth quarter, with Horford, Tatum, and Robert Williams all playing the whole period. Despite Morant's 38 points, most of the damage was done in the fourth quarter, as the Grizzlies sought to claw back from a double-digit deficit. Regardless of what Morant had to say, Jayson Tatum's superb final session insured that Memphis would be kept away.