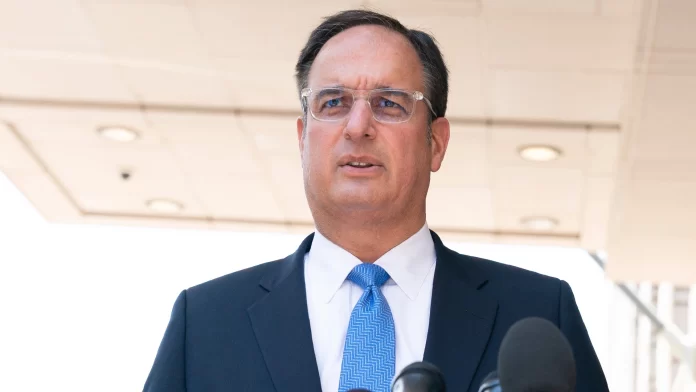 On Tuesday, Michael Sussmann, a famous cybersecurity attorney with ties to Hillary Clinton's presidential campaign, was found not guilty of lying to the FBI in 2016 when he delivered a warning about suspected Trump-Russia ties.
The special counsel, John H. Durham, suffered a substantial setback as a result of the ruling. He was chosen by the Trump regime three years ago to investigate any misconduct in the Trump-Russia inquiry.
Mr. Durham, on the other hand, has yet to live up to Mr. Trump's and his supporters' hopes that he would unearth and prosecute a "deep state" plot against the previous president. Instead, he has only produced two cases that have resulted in charges: one against Michael Sussmann and the other against a Steele dossier researcher.
Michael Sussmann Denies All Charges
Rather than a more broad accusation like conspiracy to cheat the government, both cases include basic counts of making false statements. Both contain weak or questionable charges regarding Mr. Trump's alleged links to Russia that were made by independent investigators rather than government authorities.
The case against Michael Sussmann was based on strange internet data obtained in 2016 by cybersecurity specialists after it was revealed that Russia had attacked Democrats and that Mr. Trump had encouraged Russia to target Mrs. Clinton's emails.
The data might indicate a secret communications route involving servers belonging to the Trump Organization and Alfa Bank, which has links to the Kremlin, according to the experts. The F.B.I. gave the suspicions a cursory investigation before dismissing them. The court had assured the jurors that their political beliefs would not be taken into account while determining the facts. The jury forewoman, who would not provide her name, later told reporters that "politics were not a part" and that she felt the case was brought for the wrong reasons.
Mr. Durham expressed regret with the result but said he understood the jury's decision after a six-hour deliberation.